Increasing profitability is at the heart of what we help our clients achieve.
Starting with an understanding of the business strategy, we look at the whole picture – rather than just focusing on cost reduction – which allows us to develop a detailed set of actions to drive bottom line improvement. We then work closely with your management team to implement these actions.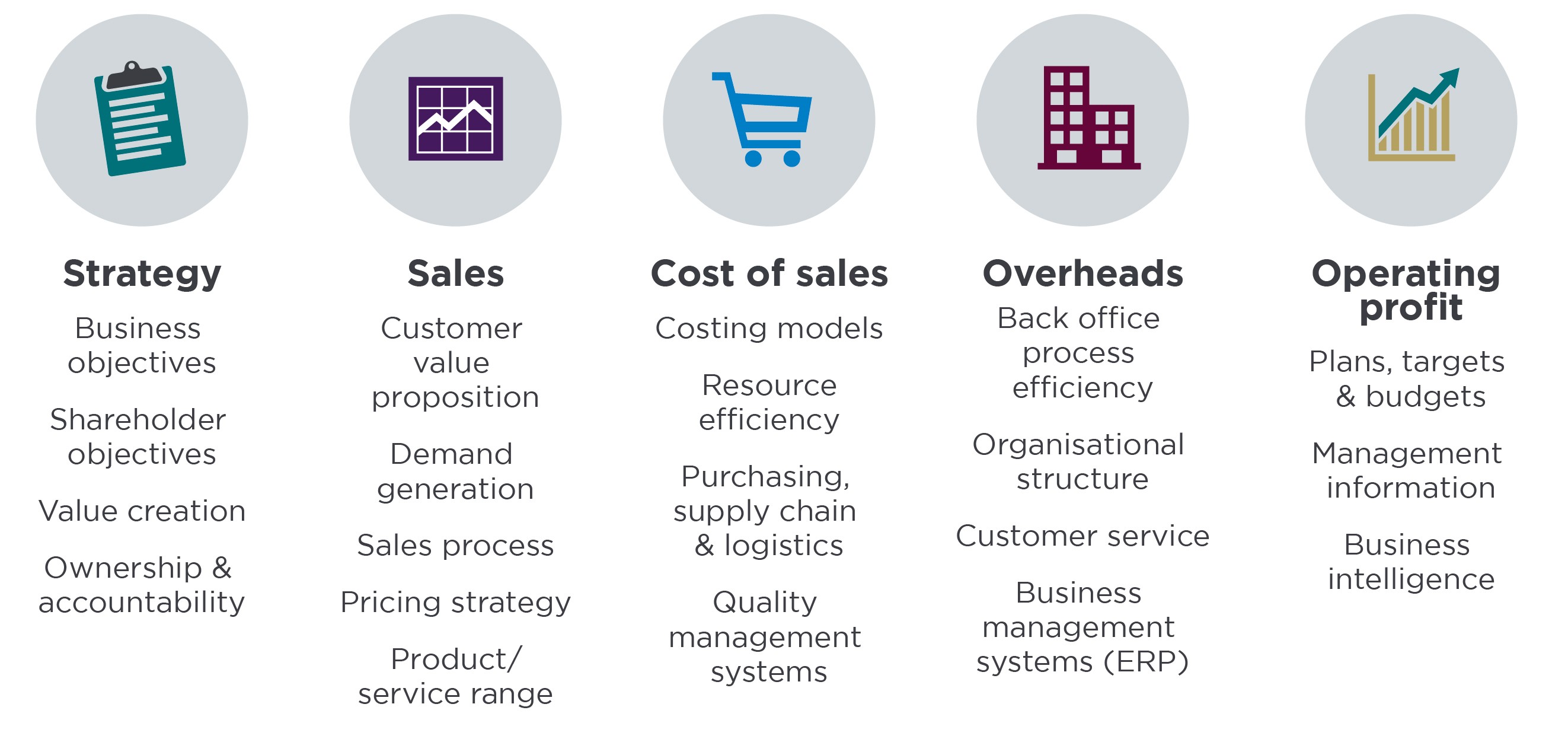 A good example of how our profit improvement service works in practice is the work we undertook for a niche textile business with serious cash flow issues.
Profit improvement in action
Being a niche manufacturing business brings its own pros and cons. On the positive side you have unique products so you stand out from competitors, but on the downside, being niche can mean market conditions can quickly turn against you.
When the company came to us for assistance, they had four key issues impacting their business.
They were loss-making and running out of cash
They were unable to pay suppliers on time
The bank was unwilling to extend facilities
And the owner-directors were unable to take salary and were suffering personal financial hardship

Our approach – getting to the root of issue
When presented with a serious cash flow issue our first step is to determine the immediate actions needed to allow time to analyse the problem fully and get to the root cause of the problems to ensure an effective action plan can be put in place.
Our consulting team's first step was to help the directors negotiate with the bank to provide sufficient time to take action. Once this was secured, the real work started.

Our team:
Undertook a deep-dive of company operations and performance
Developed a profit recovery and cash generation plan was developed and implemented which included:

A demand generation project to drive up direct sales
A product costing and strategic pricing review of all products
Shop floor productivity & working capital improvements

Supported the directors in implementing the action plan and monitoring progress
Our impact – delivering results
After moving back into profitability last year, the company has generated operating profits of >10% this year. They are cash generative and have a clear plan to increase sales and improve profitability further, supported by investment in new products and increased manufacturing capacity.
Just as importantly, having secured the jobs of their loyal workforce, they are working towards becoming a Real Living Wage employer.
We continue to provide advice and support to the directors and management team.
Key results
Challenge us
Our Consulting team are driven by helping businesses and seeing them succeed. No problem is too big or too small. We're so confident we can deliver value that we are happy to link our fee to the level of improvement we help achieve. To find out more, get in touch with a member of our Consultancy team.