Our Restructuring team has the knowledge and experience to help even the most distressed company through tough periods and business challenges.
Led by Donald McNaught, our expert team of licensed insolvency practitioners can offer the most effective advice to businesses of all sizes who find themselves in financial difficulty.
Our role is to assist owners and directors to ensure their business is not operating from a position of insolvency, both from a legal and personal standpoint.
By providing sound, early advice and outlining the avenues available to them, we help our clients avoid many of the dangers of insolvency as well as manage and minimise any damage to an organisation or its owners.
Our award winning restructuring team has many years of experience in dealing with challenging scenarios and we will always seek a positive outcome from an understandably distressing situation for all those involved.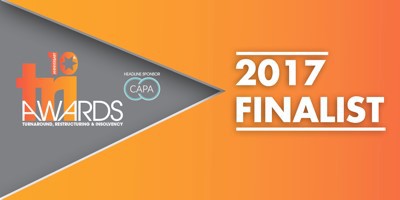 TRI Awards Finalist
Corporate IP of the Year, Restructuring Firm of the Year & Insolvency Team of the Year
Support at this challenging time
These are exceptional times and it is crucial that businesses act quickly in identifying potential challenges they may face. At this challenging time, our team is on standby to help you. Working together with our specialists in our Corporate Finance and Consulting teams, we can help you navigate your cash flow issues, debt and equity finance and crisis management planning to name but a few. Visit our Business Support page for a full overview of how we can help your business through this challenging time.
Restructuring services
We can offer assistance with turnaround and restructuring services, liquidation and administration appointments, negotiations with lenders and creditors, viability reviews and monitoring and debt recovery.
In difficult circumstances, our objective is to relieve the pressure on you by negotiating on your behalf with creditors, HM Revenue and Customs, banks and, via our extensive business network, provide access, if appropriate, to funding options such as venture capital, invoice finance, and asset-backed lending.
The trusted advice and service delivered by Johnston Carmichael means our finance and legal teams have the breathing space they need to focus on what is important.
Sandy Grant
Group Finance Director, Tulloch Homes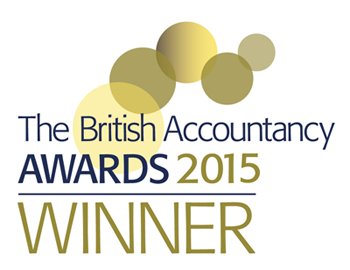 Restructuring Project of the Year 2015
The British Accountancy Awards
If a company cannot be protected by informal agreements, we will arrange a Company Voluntary Arrangement (CVA) which provides an invaluable breathing space, allowing you to keep running the business, while we deal with sorting out the financial problems.
In the event that a turnaround cannot be secured, we can also assist with other formal insolvency processes.
On the freelance contracting side our Contractor MVL service is available. Our dedicated page all about ContractorMVLs explains the benefits of adopting a members' voluntary liquidation when the time comes to close your limited company down.
There are a number of guides for creditors and stakeholders to lead you through the various procedures. These guides are available on the ICAS website.
Insolvency cases communications
For all creditors looking to get in touch with our Restructuring Team about active cases, please ensure you send all communications to our dedicated mailbox restructuring@jcca.co.uk by the appropriate deadline. This is our preferred means of communication to ensure we can respond to your enquiries and correspondence in a timeous manner.
Sharp minds meet at any of our 13 locations
Arrange a free consultation with the team now
Have a general enquiry? Get in touch.