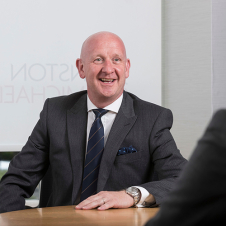 Craig Hendry
Managing Director & Chartered Financial Planner
In an unlikely turn of events, Donald Trump will be the new President of the United States of America, taking office on 20 January 2017.
So what can we take from the outcome?
From a governing point of view, the House of Representatives, the Senate and the President are all Republican meaning that any new legislation should be easier to pass (in theory). For example, if the debt ceiling needs to be raised it is less likely to go to the wire like it did back in 2011
Trump plans to invest in infrastructure and reduce corporation tax – which is likely to support economic growth
Throughout his campaign he has expressed his desire to 'put America first'. The major economic concern here would be scrap existing free / low cost trade arrangements for more expensive import tariffs in order to promote the use of American goods/consumables
Trump plans to invest heavily in infrastructure, which will accelerate the growth of America's debt and may increase inflationary pressures.
Growth expectations in America are moderate in 2017
It is still widely anticipated that interest rates will rise at December's Federal Reserve meeting as the economy is still strong
Markets have been sanguine on the result with the Dow Jones reaching an intra-day high yesterday before settling at 18,807.88*, up 2.6%* from close of business on Tuesday. Gold has slipped 1.28%* as the dollar has weakened, with oil broadly unchanged.
It is far too early to draw any conclusions on where markets will go from here at this stage. In our opinion it is a case of 'wait and see' and a lot will depend on the team Trump appoints when he takes office.
---
*Figures from www.bloomberg.com