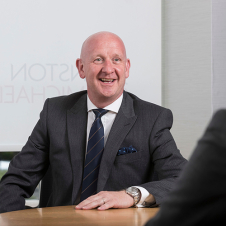 Craig Hendry
Managing Director & Chartered Financial Planner
In the run up to the election on June 23 markets were rising as the likelihood of a Brexit was seen as minimal by both bookmakers and political analysts alike. At close of business on 23 June the FTSE 100 stood at 6,338.10. Following the decision to leave the EU the FTSE 100 lost 5.62% in the subsequent two trading sessions. However, the index has recovered to finish the month at 6,504.33, up 4.39% for the month.
In the currency markets, Sterling has fallen against both the Euro and the Dollar following the Brexit. Although they had started to recover slightly, Mark Carney's indication that there may be a further interest rate cut in the summer and/or further Quantitative Easing sent the recovery into reverse.
Gold, up 8.46% in June, has risen strongly on the back of the of the result of the referendum as many head for perceived safer assets.
Crude oil has finished the month broadly even having broken the US$50 mark again in June.
Although the outlook will be uncertain, we remain confident in our investment strategy of using multi asset funds with a mixture of active and passive strategies which we believe will help dampen volatility within portfolios.
FTSE 100 – 6,504.33
GBP/USD – 1.3253
GBP/Euro – 1.1965
Brent Crude $49.68
Gold - $1,320.60 (per oz)
As at 30 June 2016
If you would like to discuss anything contained in this article, please contact a member of our Wealth Team by email on enquiries@jcwealth.co.uk or your usual local office Financial Planner.
---
Nothing in this communication constitutes advice to undertake a transaction and professional advice should be taken before investing. Any observations are purely commentary on markets. This material is not investment research and the content should not be treated as an offer or invitation to buy or sell securities. Past performance is not a reliable indicator of future results and is no guarantee. The value of investments may fall as well as rise. Changes in exchange rates between currencies can cause investments or income to go up or down.
Disclaimer: While all possible care is taken in the completion of this blog, no responsibility for loss occasioned by any person acting or refraining from action as a result of the information contained herein can be accepted by this firm.