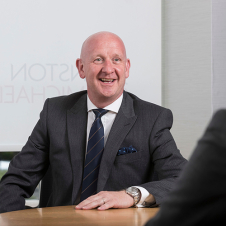 Craig Hendry
Managing Director & Chartered Financial Planner
There was quicker than anticipated progress in the race for the new Prime Minister, with Theresa May assuming office on 13 July. Despite the swift appointment, it appears unlikely that Article 50 will be triggered before the end of 2016.
The speedy resolution to replace David Cameron has helped the FTSE 100 rise 3.38% in July. As well as the appointment of a new PM, some of the gains can be attributed to the fall in Sterling given that around 70% of the companies in the FTSE 100 have earnings that are derived overseas. Interestingly, the FTSE 250 – which fell over 10% in the wake of the Referendum result - has recovered most of its post referendum losses as the initial panic that affected the index dissipates.
One of the biggest surprises of the month saw the Bank of England holding interest rates at 0.5% – despite being widely tipped to cut the base rate to 0.25%. We wait with interest to the see outcome of the next Monetary Policy Committee meeting on Thursday 4 August.
The price of oil has continued to slide from its 2016 peak, as the global oil glut show little sign of abating. In the US crude oil stocks rose by 1.7m to 521.1m barrels in the last week of the month.
Inspite of the uncertain outlook, we remain advocates of long term investing. Looking back through recent history, we have witnessed the Asian Financial Crisis, Tech Bubble bursting and global financial crisis to name but a few crises. Despite these crises the MSCI Global Index is up 129.13% over 20 years.
FTSE 100 – 6,724.43
GBP/USD – 1.3275
GBP/Euro – 1.1884
Brent Crude – $43.53
Gold – $1,351.28 (per oz)
Figures correct as of 29 July 2016.
If you would like to discuss anything contained in this article, please contact a member of our Wealth Team by email on enquiries@jcwealth.co.uk or your usual local office Financial Planner.
---
Nothing in this communication constitutes advice to undertake a transaction and professional advice should be taken before investing. Any observations are purely commentary on markets. This material is not investment research and the content should not be treated as an offer or invitation to buy or sell securities. Past performance is not a reliable indicator of future results and is no guarantee. The value of investments may fall as well as rise. Changes in exchange rates between currencies can cause investments or income to go up or down.
Disclaimer: While all possible care is taken in the completion of this blog, no responsibility for loss occasioned by any person acting or refraining from action as a result of the information contained herein can be accepted by this firm.