Market Commentary September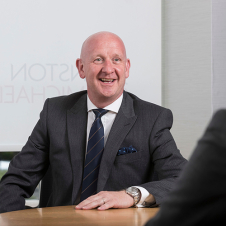 Craig Hendry
Managing Director & Chartered Financial Planner
Starting in the US, the anticipated interest rate increase failed to materialise. The next scheduled meeting of the Federal Open Market Committee (the US equivalent of the Monetary Policy Committee in the UK) is 1-2 November, a week ahead of the Presidential election on 8 November.
It is unlikely that we will see any changes ahead of the election, however, December's meeting could be very interesting regardless of the outcome of the election.
Following a turbulent start to September Brent Crude rose 6% intraday on 28 September as OPEC announced it has preliminary agreed to reduce oil output at its next meeting at the end of November – however we wait with baited breath to see if they act on this 'agreement'. It finished the month up 4.63%
In the UK the number of people in employment continues to rise, surprising most analysts. The Bank of England chose to hold interest rates this month at 0.25% as the Consumer Price Index has also held steady at 0.6%.
The FTSE 100 has had a strong month posting a gain of 1.74% as the pound continues to slide against the dollar.
FTSE 100 – 6,899.33
GBP/USD – 1.3013
GBP/Euro – 1.1577
Brent Crude – $49.06
Gold – $1,315.87(per oz)
As at 30 September 2016
If you would like to discuss anything contained in this article, please contact a member of our Wealth Team by email on enquiries@jcwealth.co.uk or your usual local office Financial Planner.
Nothing in this communication constitutes advice to undertake a transaction and professional advice should be taken before investing. Any observations are purely commentary on markets. This material is not investment research and the content should not be treated as an offer or invitation to buy or sell securities. Past performance is not a reliable indicator of future results and is no guarantee. The value of investments may fall as well as rise. Changes in exchange rates between currencies can cause investments or income to go up or down.
Disclaimer: While all possible care is taken in the completion of this blog, no responsibility for loss occasioned by any person acting or refraining from action as a result of the information contained herein can be accepted by this firm.