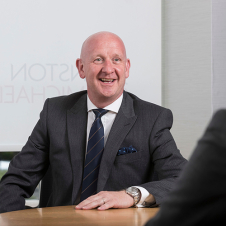 Craig Hendry
Managing Director & Chartered Financial Planner
Markets have endured a difficult start to the year with the FTSE 100 falling to 5,673.58 in mid-January as oil prices hit a ten year low. Both the FTSE 100 and oil have recovered to some extent from their lows.
The FTSE picked up in the last week of the month as Japan cut its interest rates to -0.1% for its deposit rate for commercial banks This will result in some banks having to pay to deposit money with the central bank.
Oil hit a low of $27.10 as an embargo on Iranian production was lifted – resulting in more oil being added to the existing glut. The possibility of a deal between OPEC and Russia to cut supply has seen price recover to around $34
During the month gold has seen a gentle rise and gilt yields have relaxed as investors head for safer asset classes.
Although Mario Draghi, head of the European Central Bank, has indicated that he will use his powers to enhance quantitative easing should the economic data in the Eurozone show it is necessary – it is unlikely that any decisions will be made at next month's ECB meeting.
FTSE 100 – 6,083.80
GBP/USD – 1.4183
GBP/Euro – 1.3092
Brent Crude $34.74
Gold – $1,118.21 (per oz)
If you would like to discuss anything contained in this article, please contact a member of our Wealth Team by email on enquiries@jcwealth.co.uk or your usual local office Financial Planner.
Nothing in this communication constitutes advice to undertake a transaction and professional advice should be taken before investing. Any observations are purely commentary on markets. This material is not investment research and the content should not be treated as an offer or invitation to buy or sell securities. Past performance is not a reliable indicator of future results and is no guarantee. The value of investments may fall as well as rise. Changes in exchange rates between currencies can cause investments or income to go up or down.
Disclaimer: While all possible care is taken in the completion of this document, no responsibility for loss occasioned by any person acting or refraining from action as a result of the information contained herein can be accepted by this firm.