The UK has committed to a legally binding target of net-zero carbon emissions by 2050 (2045 in Scotland) and has introduced a policy framework centred on "build back better" and a "Green Industrial Revolution". This will see an increased focus on the delivery of non-emitting renewable energy technology as part of the decarbonisation of the energy supply, but also a focus on decarbonising industry across the board.
Committing to zero emissions creates tremendous opportunities for business in Scotland and the global economy. There will be huge growth in the use and conversion of electricity for travel, heating and industry; growth in new zero emissions farming practices and increasing demand for net zero diets; growth in materials production, manufacturing, construction and heavy industry all compatible with zero emissions; and growth in businesses that help us to use energy efficiently.
Bringing about this change, and exploring the opportunities it creates, requires three things to happen together:
Firstly, as individuals we need to be part of the process, exploring the changes in lifestyle we need to make. Protest is no longer enough - we must take action;
Secondly, the government needs to provide the political support delivery framework; and
Thirdly, the emitting businesses that must change their behaviours cannot be allowed to delay action.
A recent IPCC report suggests that we are at a tipping point and almost at the point of no return with regard to keeping global warming below 1.5 degrees – but the world needs to act fast and now.
Finance has a key role to play when it comes to delivering the global net zero ambition. Last year Mark Stewart, Corporate Finance Partner and Head of our Energy, Infrastructure & Sustainability team, spoke with climate activist and UN Ambassador Sacha Dench, and our clients Celtic Renewables, about why there needs to be a step change in how sustainability and climate action projects are funded. You can watch the full video below:
The on-going drive to achieve net-zero carbon presents a wealth of opportunities for our diverse client base and our Energy, Infrastructure and Sustainability team will ensure you benefit from our deep sector expertise and knowledge.
Whether it's looking to develop and finance a renewable energy project, buy and sell assets on the secondary market, transition to the low carbon economy, develop your own ESG strategy or understand the streamlined Energy & Carbon reporting framework, our team is ready to help you.
Our Energy, Infrastructure & Sustainability team comprises experts in corporate finance, tax, capital allowances, accounting and audit services who provide our clients with deep sector expertise and a proven track record of completing deals both within the UK and internationally.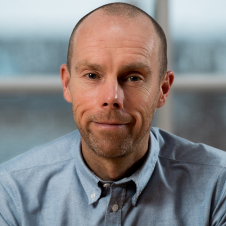 Partner and Head of Corporate Finance
Graham Alexander
View profile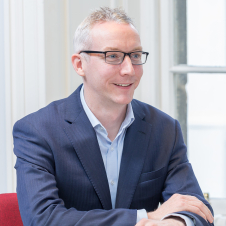 Corporate Finance Director
Jamie Davidson
View profile