Tackling climate change: not why, but how
Climate change is a hot topic right now – and it's only getting hotter. With the IPCC recently reporting that global warming will be irreversible if action isn't taken now, the question is no longer "why do we need to tackle climate change?" but "how do we tackle climate change?" - and it's a question Celtic Renewables is passionate about answering.
One for the road
Founded in 2012, Celtic Renewables is spearheaded by CEO Mark Simmers and founder and president Martin Tangney OBE, a professor of microbiology at Edinburgh Napier University and a globally recognised expert in the fields of biotechnology and sustainability.
Celtic Renewables aims to transform society's reliance on fossil fuels by bringing a green solution to the global market - a low-carbon method of creating sustainable alternatives to petrochemicals from low-value waste materials.
Through a combination of creativity, expertise, and hard work, Martin and the Celtic team breathed new life into an early 1900s biological process called ABE fermentation; successfully reinventing it to develop technology which can convert the by-products of whisky distillation - draff and pot ale - into sustainable chemicals and advanced biofuels (acetone, butanol and ethanol) capable of replacing fossil fuel derived chemicals. In 2017 the company made history by powering the first car fuelled by whisky residue-derived biobutanol, but Celtic's patented technology can also be applied to a wide variety of other organic residues.
The business has almost completed construction of a purpose-built, first-of-its-kind biorefinery in Grangemouth, an area renowned as a hub for petrochemical production. The plant will allow Celtic to generate sustainable petrochemical alternatives on an industrial scale. As Martin explains, "We want to show people what they can do, not what they can't do. You can use the same products as you use now, because we make the same chemicals, just in a different way. It's about continuing to live our lives but doing that more sustainably."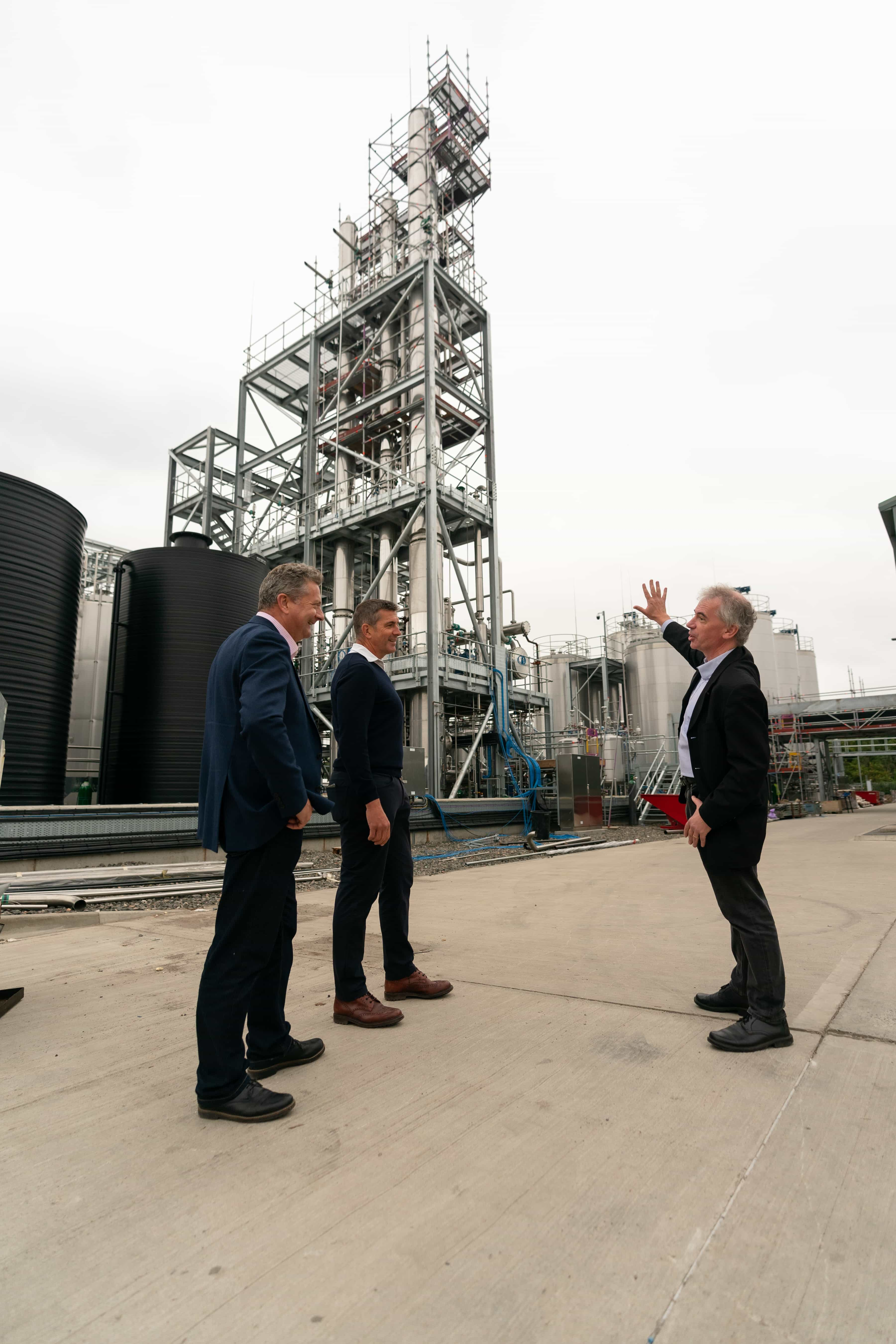 L-R: Mark Simmers, Mark Stewart and Martin Tangney
In the green
From a small group of scientists with a promising concept, to a team of 35 people pioneering global change, Celtic Renewables has come a long way – but to unlock that growth, investment was fundamental.
Having appointed Johnston Carmichael as accountants and business advisers when Celtic Renewables was in its start-up stage, the business was already benefiting from Johnston Carmichael's comprehensive range of services, including the preparation of robust financial reports for potential new investors.
Once the team had obtained private investment and grant funding to demonstrate that their technology could be scaled up from lab experiments to commercial viability, Martin and Mark's attention turned to how to finance their own production facility.
They had noticed that when pitching to investors, mentioning Johnston Carmichael as their advisers added a level of credibility to their proposals that proved very helpful. This was bolstered further when Corporate Finance Partner Mark Stewart joined Johnston Carmichael in 2016 to lead the firm's Energy, Infrastructure & Sustainability team. Martin recalls, "Mark reached out to us and said he'd just joined the firm, had a big belief in renewable energy projects and years of experience in raising finance for them, and loved what we were doing. That's very characteristic of the approach we've always had from Johnston Carmichael – proactive and engaging. There's a real personal touch and a genuine enthusiasm."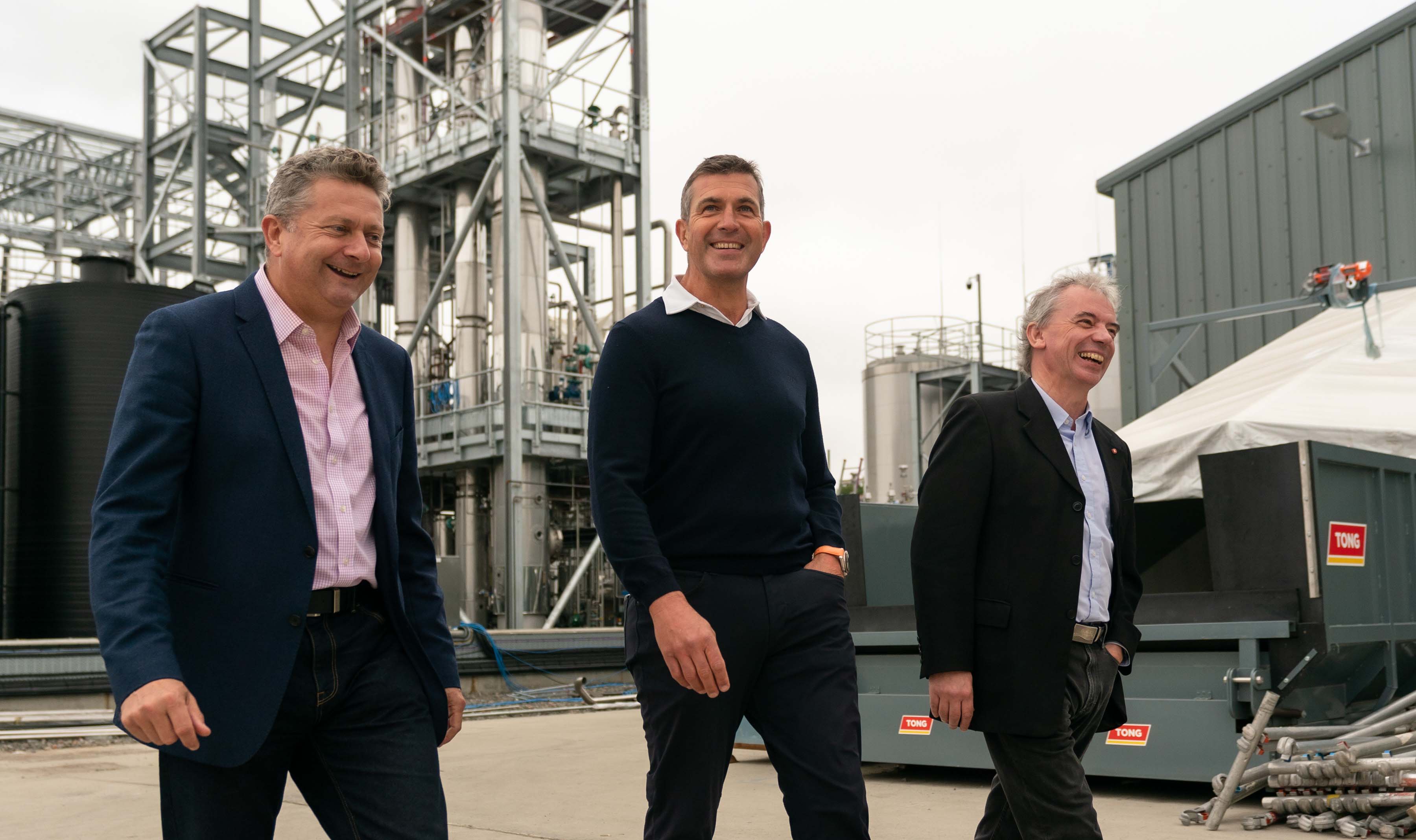 With the support of Mark and Johnston Carmichael's wider Corporate Finance and Energy, Infrastructure & Sustainability teams, Celtic was able to secure funding on a scale the business had never experienced before. In the end £35 million was raised from a number of sources to build the Grangemouth plant.
"We were pitching the manufacture of products that people didn't fully understand from a factory we hadn't built," says Martin. "To raise capital for that, you need third-party endorsement and so Johnston Carmichael was critical in helping us get there. We had patents and we had proof that what we were doing worked, but having a company like Johnston Carmichael believing in us, gave us access to big investors who wouldn't necessarily have taken the time to speak to us otherwise. Johnston Carmichael brought financial credibility and an established track record to sit alongside our innovation and that element was very important. You need professionals to stand behind you and say, 'We have expertise in this domain, we've run the models, and this is going to give you a healthy return'."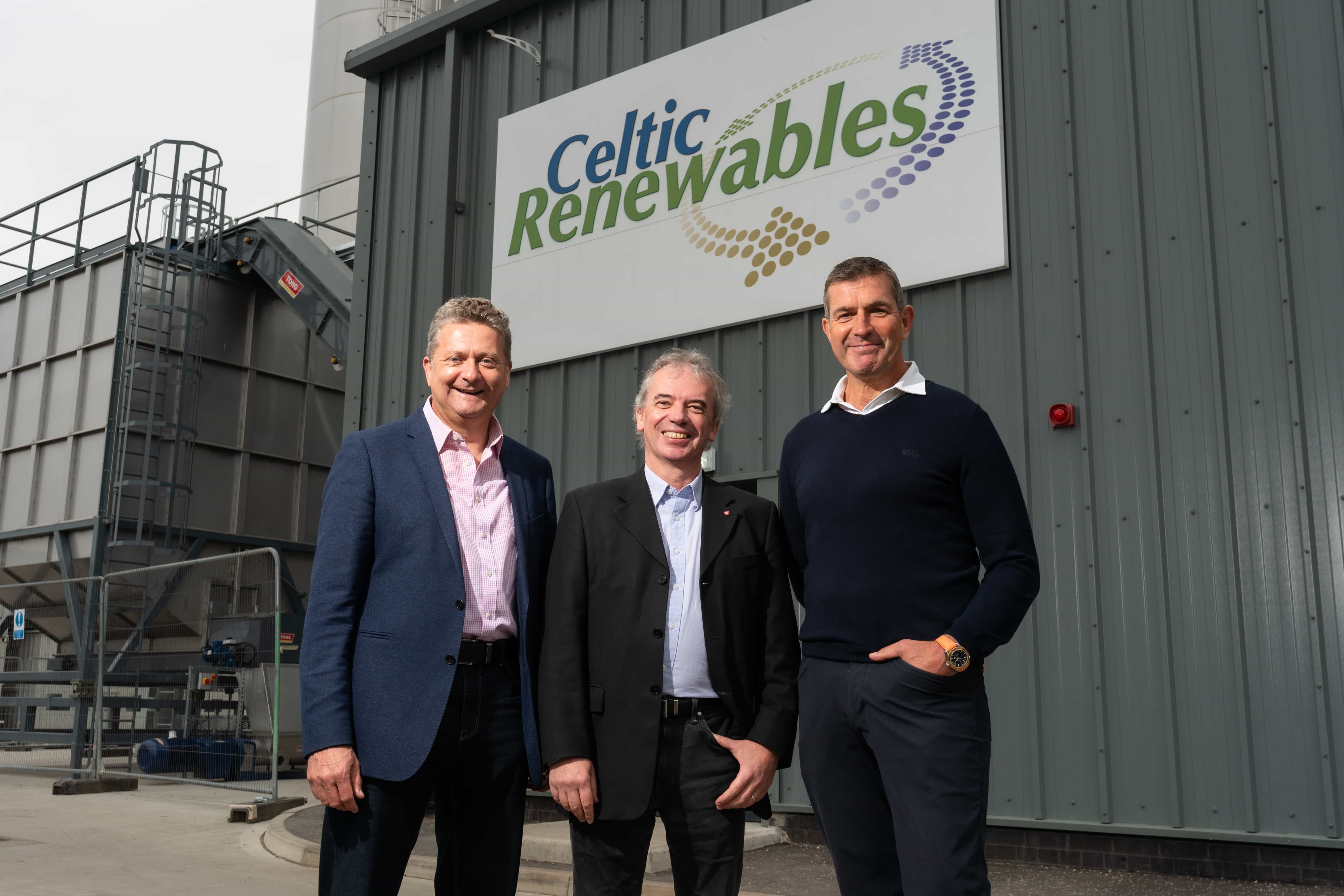 Johnston Carmichael brought financial credibility and an established track record to sit alongside our innovation and that element was very important.
Professor Martin Tangney OBE
Founder and President, Celtic Renewables
As well as a deep and thorough understanding of the Renewables sector, Mark Simmers also highlights Johnston Carmichael's additional sectoral reach as an advantage. "What we do at Celtic Renewables cuts across a number of sectors: renewable energy, technology, life sciences, food & drink. Johnston Carmichael has representation right across the board, so having access to not only the expertise of the specialists within JC, but their external networks of contacts and investors too, has been invaluable for us."
Martin likewise cites Johnston Carmichael's extensive network as crucial in facilitating Celtic's expansion, commenting, "Johnston Carmichael regularly hosts events with the goal of connecting people and these have been hugely useful for us. Every person you speak to has other people they know, and three degrees of separation down the line you make a contact which proves vital."
Sharp minds think alike
When Mark Simmers reflects on what initially attracted Celtic Renewables to Johnston Carmichael, he says, "It was the reputation of Johnston Carmichael for being quite entrepreneurial in their outlook. From the first meeting with Mark I knew that the team really understood what we were trying to achieve and believed in us."
As the relationship has progressed over the years, Celtic Renewables and Johnston Carmichael have proven to be aligned in their values as well as compatible in their approach to business.
Both organisations lent their support to UN ambassador and activist Sacha Dench as sponsors of the Round Britain Climate Challenge, a ground-breaking expedition undertaken by Sacha to raise awareness of the effects of climate change. Sadly the challenge is currently on hold following a serious accident involving Sacha and her support paramotorist, Dan Burton.
Stories from Sacha's journey will be presented at COP26, the 2021 UN climate change summit taking place in November 2021. The conference is being held in Glasgow this year, with both Celtic Renewables and Johnston Carmichael hoping to see practical directives for climate action coming out of the discussions.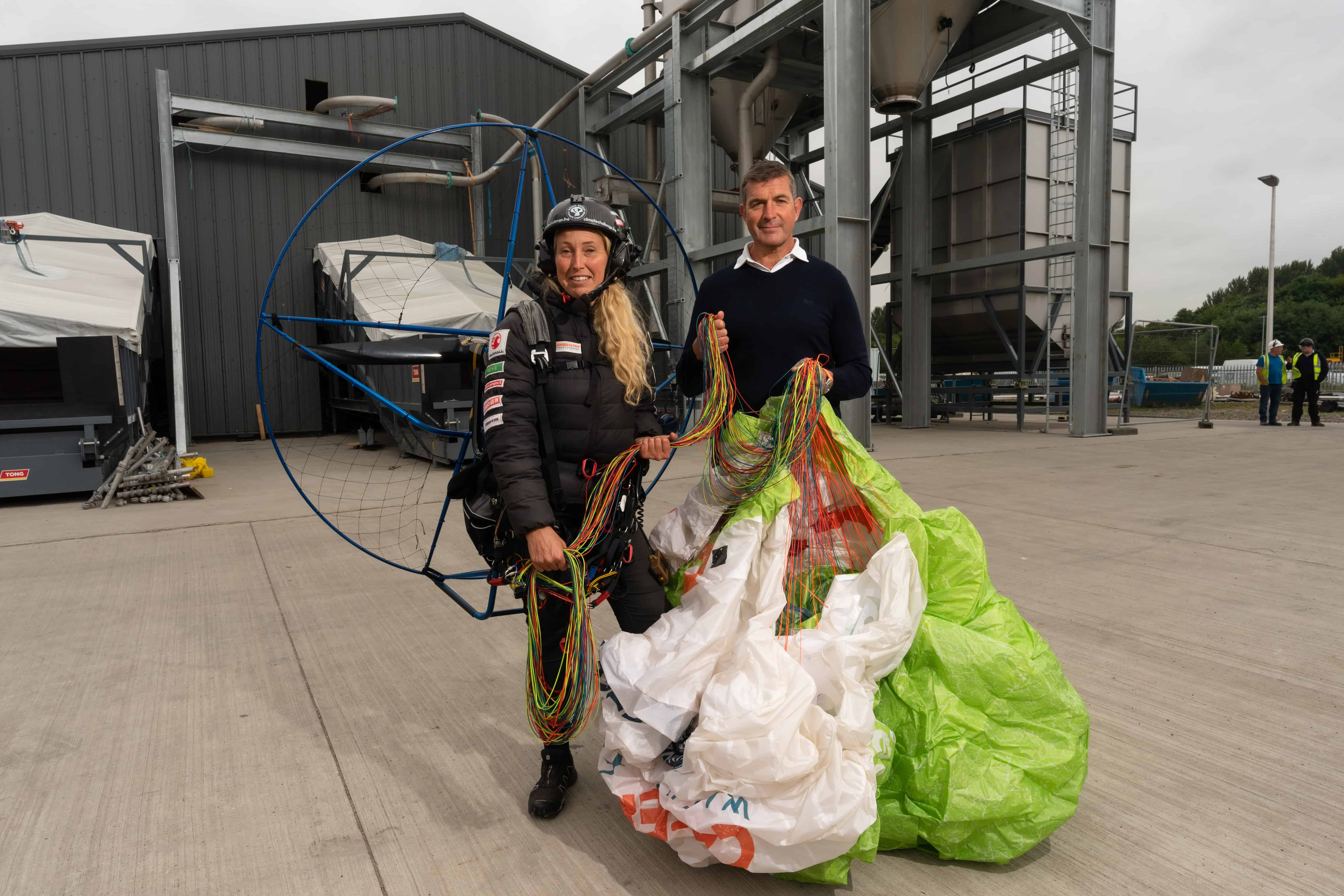 Sacha Dench and Mark Stewart
Conversations about climate change are undeniably becoming more prevalent in the run up to the event, and Martin sees the COVID pandemic as having accelerated this. "I think lockdown afforded people an opportunity to slow down, reflect on their lifestyle choices, and consider the sustainability of these more seriously."
For Martin, this change in public thinking manifested itself when Celtic Renewables launched a crowdfunding campaign in October 2020 which raised over £3.5 million. "Only one other Scottish company has raised more than us in a crowdfund, and to me that shows that people are really buying into sustainability now."
The future is bright; the future is green
It is clear that sustainability and clean energy is not just a job to the team at Celtic Renewables, but a true vocation. The business's vision, innovation, and dedication to its objectives has been rewarded by a myriad of national and international awards in both industry and business, including Most Innovative Biotech SME in Europe, Emerging Business of the Year and Life Sciences Entrepreneurial Business Leadership Award. Martin was also awarded an honorary OBE in 2018, a particularly notable accolade as very few Irish citizens have received the honour.
"It was one of the few occasions that has left me speechless, but I see the OBE as a team award. You wouldn't give the World Cup to a single player – it's for the whole squad," says Martin. "There have been some serious accolades that we're really proud of, but this is still just the beginning. My proudest moment is yet to come!"
There is no doubt that this is true. The Grangemouth biorefinery represents not an endgame for Celtic Renewables, but a launchpad. The business aims to continue expanding throughout Scotland and worldwide, ably assisted by Johnston Carmichael as it pursues new opportunities. "What is still very much apparent is that Johnston Carmichael has real domain experts across all of its business lines, be it corporate finance, entrepreneurial taxes, R&D tax credits, or business advisory," says Mark Simmers. "There's a clear understanding at JC about what their clients want to accomplish and the challenges they face."
As Celtic Renewables continues to actualise its growth ambitions, the business hopes to serve as a beacon of inspiration for others.
"Our plant being switched on is a pivotal landmark for the country as well as our company," states Martin. "The innovation has now become an industry, and we want our success to signal the beginning of a new biorefinery push. The refineries around us in Grangemouth are all working towards net zero as well, and I hope that we are an example for other people with good ideas: if we can do it, so can you. Use different raw materials, produce different products – and find advisers like Johnston Carmichael!"