Johnston Carmichael confirms largest ever student intake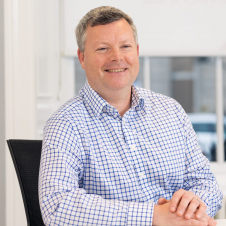 Martin Osler
Chief People Officer
Independent business advisory and accountancy firm Johnston Carmichael has welcomed a record intake of 93 students, including school leavers, summer interns and graduates who will train to become qualified accountants.
This year's intake is the largest since the firm was established almost 90 years ago and is part of its commitment to 'grow its own' leaders. The 93 recruits will be spread across Johnston Carmichael's 13 offices.
The group includes graduates, who will undertake training to become qualified accountants, interns, and school leavers joining via the firm's innovative JC Futures scheme. The four-to-six-year training opportunity offers school leavers a route to full qualification as an accountant.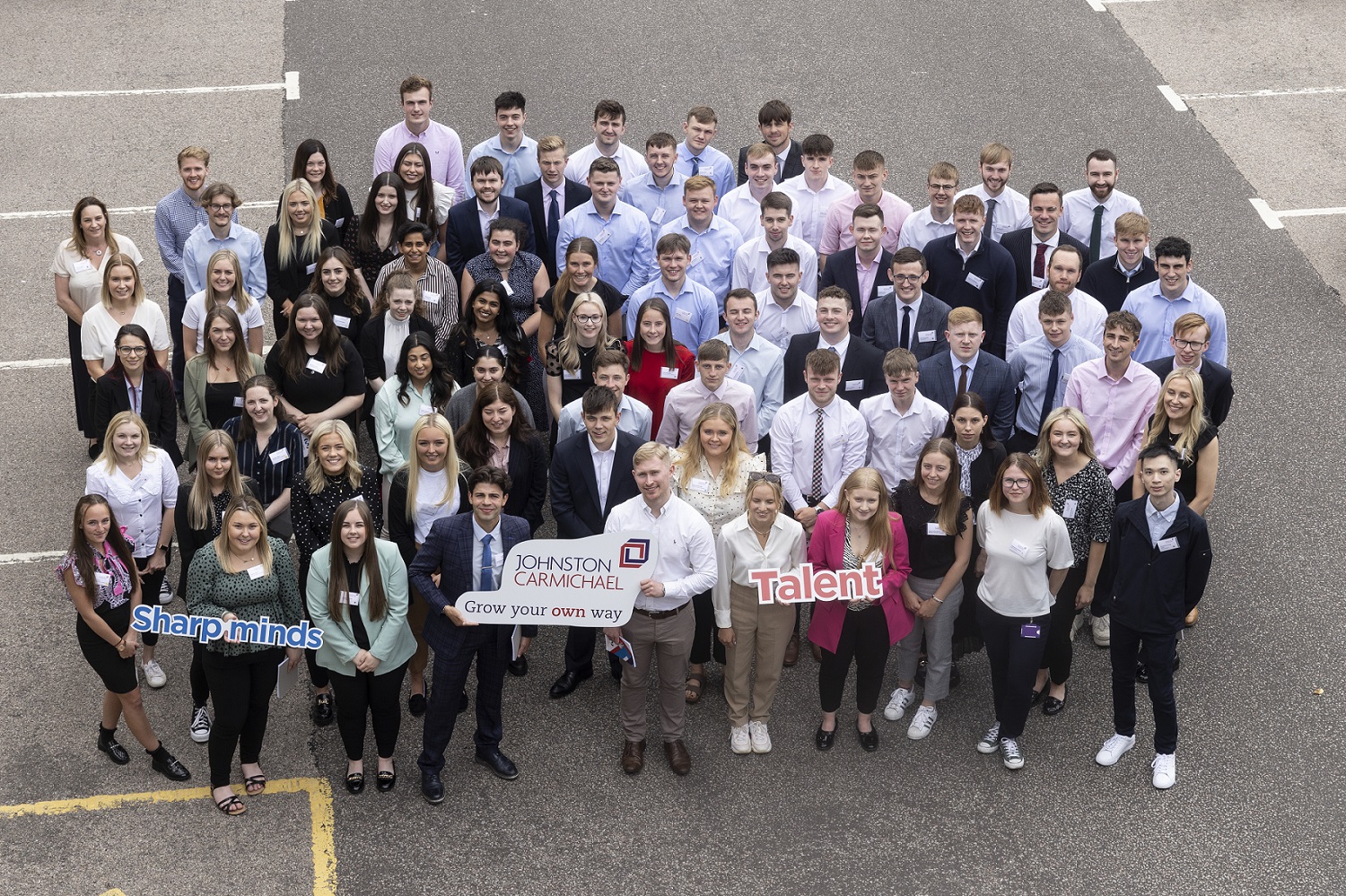 Martin Osler, Chief People Officer, Johnston Carmichael, said: "I'm pleased to welcome our new student recruits and future leaders to Johnston Carmichael. It's encouraging that we have attracted such talented people to our firm in impressive numbers, amid a very tight labour market.
"This speaks to our enabling culture where we want everyone to be a leader of their work and their learning. This includes a fully hybrid working policy, without restrictions, and access to a wide range of learning and development opportunities, including our membership of the Moore Global Network and our in-house JC Academy and its leadership programmes.
Retaining, recruiting, and developing the best talent is a top priority for our firm as we seek to continue the high performance and high-quality services that distinguish us in the marketplace.
"I am sure the young people who have joined us will have a meaningful and impactful experience as they take their first steps towards growing their careers. And who knows, some of them may be running the firm in the not-too distant future. A few months ago, we appointed a new vice-chair, Lynne Walker, who joined us 17 years ago as a newly qualified accountant, so nothing is impossible for people in our firm who show curiosity, agility, and a thirst for learning."
Last year, Johnston Carmichael welcomed almost 70 students in its summer intake, before going on to hire a further 30 throughout the remainder of the year.
Among those who joined last year is Gemma Mulgrew, who was appointed through the JC Futures scheme after leaving Duncanrig Secondary School in Glasgow. Gemma's appointment was part of a new partnership with Glasgow Caledonian University and the Association of Chartered Certified Accountants.
Gemma, who is training in the firm's Restructuring team, said:
"I came to Johnston Carmichael fresh out of secondary school at 17. It was so different from my experiences at school.
"At first, it was nerve-racking, but I soon realised there was always someone willing to lend a hand and help you learn. Everyone is treated in such a friendly and professional way, regardless of age or experience!
I chose Johnston Carmichael as it offers a varied number of great opportunities within the firm. My main career ambition is to get my accounting qualification and progress within the business.
"I would recommend other school leavers interested in an accountancy career consider applying at Johnston Carmichael. It's so different from a classroom environment – I find it so rewarding in terms of the knowledge and life experiences I have been able to gain. If you are interested in a career in accountancy, apply to Johnston Carmichael. It doesn't matter if you are a school leaver, student, or graduate. There is a path for everyone to succeed."
Rory Brese, an Audit Assistant within the Inverness office, was also among last year's student intake.
Rory, who was appointed after graduating with a BAcc in Accountancy and Finance at Glasgow University, said: "Leaving university, I knew I wanted to work somewhere my contributions would make a difference. That's not always the case when you work in other large firms.
At Johnston Carmichael, you never feel like just another number. They offer a tailored approach to your professional and personal development.
"My favourite aspect of my role is getting to work with so many different people. My day-to-day holds so much variety. Throughout my first year at Johnston Carmichael, I have worked with several clients, each one requiring a unique approach and knowledge base. A common misconception about working in accounting is that you are bound to your desk. That's not true, I'm constantly out and about, learning from a range of people and businesses.
"I'm currently completing the second stage of my ICAS studies, with the support of Johnston Carmichael. My career goal is to complete my ICAS studies, continuously enhance my accountancy knowledge and continue providing my clients with the prestigious experience they expect and deserve."
Johnston Carmichael's 2023 graduate scheme is currently open for applications. Find out more information and apply before the closing date of 28 October.