My JC Path: Balancing Audit and Athletics!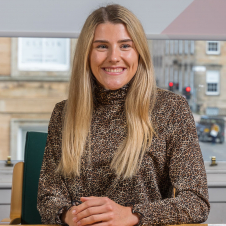 Emily Craig
Audit Assistant
Emily Craig joined Johnston Carmichael in January 2021 as an Audit Assistant in our Glasgow office, and began our graduate programme in July 2021. While studying towards an ICAS qualification and working full-time is challenging enough, Emily also balances an incredible career in Athletics, being the reigning Scottish Champion in the 400m Hurdles! Here, she tells us how she's growing her own way both on the running track and in the workplace.
When did you join Johnston Carmichael?
I joined Johnston Carmichael in January 2021 in the midst of lockdown. I knew it would be difficult starting a job when I wouldn't be able to meet anyone in person but JC made this transition to working full-time as smooth as possible.
What made you choose a career in audit?
I studied Prosthetics and Orthotics at University so Audit definitely wasn't the natural progression from University. I graduated during lockdown and I felt this gave me time to really decide what I wanted to do next. I have always liked the idea of working in accountancy and decided that this was a good time to give it a go. I liked the idea of being able to study towards a professional qualification at the same time. I knew it would be challenging but I always like to push myself.
What made JC stand out when you were looking for a new role?
I liked the idea of working for a firm with Scottish roots and knowing that Johnston Carmichael was the largest independent firm in Scotland drew me towards it. I also liked that the firm worked with clients in a wide range of industries.
You compete professionally in Athletics. Can you tell us about that – when did you start, how have you developed since and what does it involve?
I have been taking part in Athletics since I was at Primary School. I began taking part in cross-country before joining my local track and field athletics club. I took part in the Heptathlon when I was at High School and then decided to focus on the 400m Hurdles when I started University. My training involves a variety of running sessions on the track as well as strength training in the gym. I have represented Scotland in the 400m Hurdles and I am the reigning Scottish Champion in the 400m Hurdles.
How do you balance working full time, studying and competing?
I have been used to balancing studying, working and competing when I was at university, so I knew what I was getting myself in for but it is still a challenge. Being someone who likes to be organised has allowed me to keep up with my athletics while working full time and studying for exams.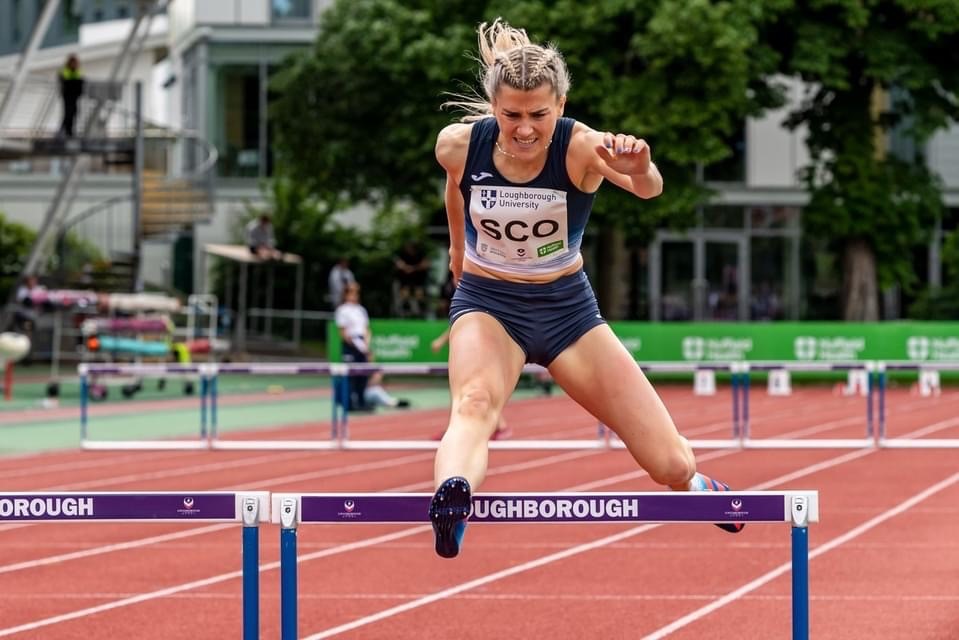 Are there any similarities or transferable skills between your work at JC and your Athletics performances?
I think there are a lot of skills that I have learnt from sport that are transferrable to my work. My determination to succeed at whatever I am doing has meant that even although I knew it would be challenging, having not studied accountancy prior to joining JC, I have been determined to learn this new skill. All the skills involved with improving my performance in Athletics, from having a positive mindset to good communication skills, I have used to do the same in a work setting.
What has been your career highlight to date, in terms of both your Athletics and your corporate work?
This past year has been one of my best yet in terms of Athletics by gaining my first Senior Scottish vest as well as becoming the Scottish and Welsh Champion for the 400m Hurdles.
In terms of corporate work, in the last year I have successfully passed my first set of ICAS exams while gaining experience working on audits for a variety of clients.
What's your favourite thing about your role at JC?
The people that I work with and the variety that the role entails - from working with different people within the team to different clients in a range of industries. I feel that there are always new things to learn.
Our graduate roles are currently open for applications, so visit our Careers page now to find an opportunity that you can make your own.