Worthwhile projects need parenting - part one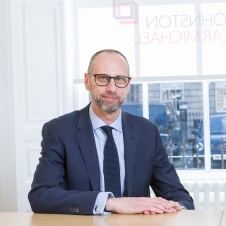 Ewen Fleming
London Office Head, and Head of Consulting & Financial Services
As the summer holiday season draws to a close, our Financial Services team compare good holiday planning with mobilising a significant change programme at work.
On the back of these musings our conclusion is that there is a strong parallel, as the key elements for success exist in both. Common themes between holidays and programme mobilisation include deciding where to go, planning key aspects of the journey and ensuring potential disasters are anticipated and mitigated.
Almost always, when planning for a holiday, at least one parent willingly takes ownership. However, in a work context, responsibility can very often be blurred, fragmented or delegated away. This led us to surmise that worthwhile projects need parenting and the first of our two articles looks at the mobilisation phase of a programme.

If you would like to discuss any aspect of this whitepaper, please don't hesitate to get in touch with myself or a member of our Financial Services team.
To see more insights from our team, visit our whitepaper library.