Four Horsemen of the (financial) Apocalypse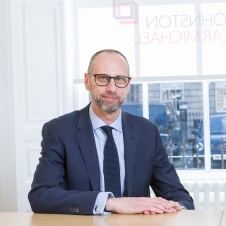 Ewen Fleming
London Office Head, and Head of Consulting & Financial Services
The Four Horsemen of the Apocalypse imagery has captured the imagination of many, including academics, artists, writers and movie producers and are symbolic to many as the harbingers of impending doom.
This article borrows that metaphor to consider aspects on the horizon that threaten the future of Financial Services. Rather than Conquest, War, Famine and Death, financial institutions have their own Horsemen of Consumerism, Regulation, Competition and Obsoletion that threaten not only them but our domestic and global economies.

If you want to discuss any aspect of this whitepaper, please don't hesitate to get in touch with myself or a member of our Financial Services team.
To see more insights from our team, visit our whitepaper library.