Open Banking - coming of age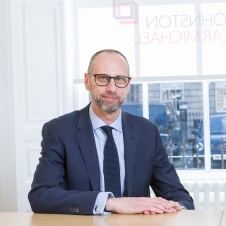 Ewen Fleming
London Office Head, and Head of Consulting & Financial Services
As we reach the fifth birthday of Open Banking's conception, and in light of the Competition and Markets Authority (CMA)'s recent mandate on 'sweeping', it seems an opportune time to reflect on progress to date as regards adoption of Open Banking, and also some key factors that may be attributable to holding back its success.
In this article we explore consumer uses of Open Banking, its potential to transform the way individuals and businesses use financial services, good examples of collaboration and possible barriers to wider adoption. We also discuss trust and why building and maintaining trust is so important if incumbents, fintechs and consumers are to fully adopt and embrace this 'new' technology.

If you would like to discuss any aspect of this whitepaper, please don't hesitate to get in touch with myself or a member of our Financial Services team.
To see more insights from our team, visit our whitepaper library.