Supporting businesses on their scaling-up journey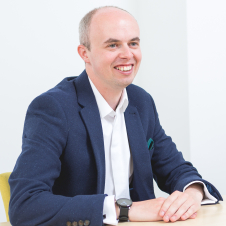 Ryan Milne
Business Advisory Senior Manager
I was recently immersed in all things scale-up, attending the FutureX "Scale-up with Purpose Programme" which we proudly supported.
The concept of scaling-up "with purpose" challenges businesses to have a clear understanding of their purpose, their reason for being, and how they plan to make an impact on their purposeful vision. Done right, this clarity of purpose gives businesses a strong base from which to grow and scale-up, including internationally.
A strong organisational purpose identifies a company's most important issues and establishes a holistic, differentiated approach to address them. It's now evident that the companies that can build long term strategies based on their purpose, see the returns, and are more likely to inspire trust within their customers, employees and stakeholders.
Zoi Kantounatou, Co-founder, FutureX
Inspirational leaders
The programme was full of opportunities to learn from leaders that have gone through the scale-up journey, including Mark Logan, Chief Entrepreneur at the Scottish Government, who kicked off the week in Edinburgh.
He covered several key points including the importance of collaboration as you scale-up and learning from others outside of your business that have experienced scale-up. As founders you can't stand still, you must grow personally, as well as with the business. This is something my colleagues and I see when we work with founders, and something that was reinforced during the week as I spent time with entrepreneurs going through this learning journey.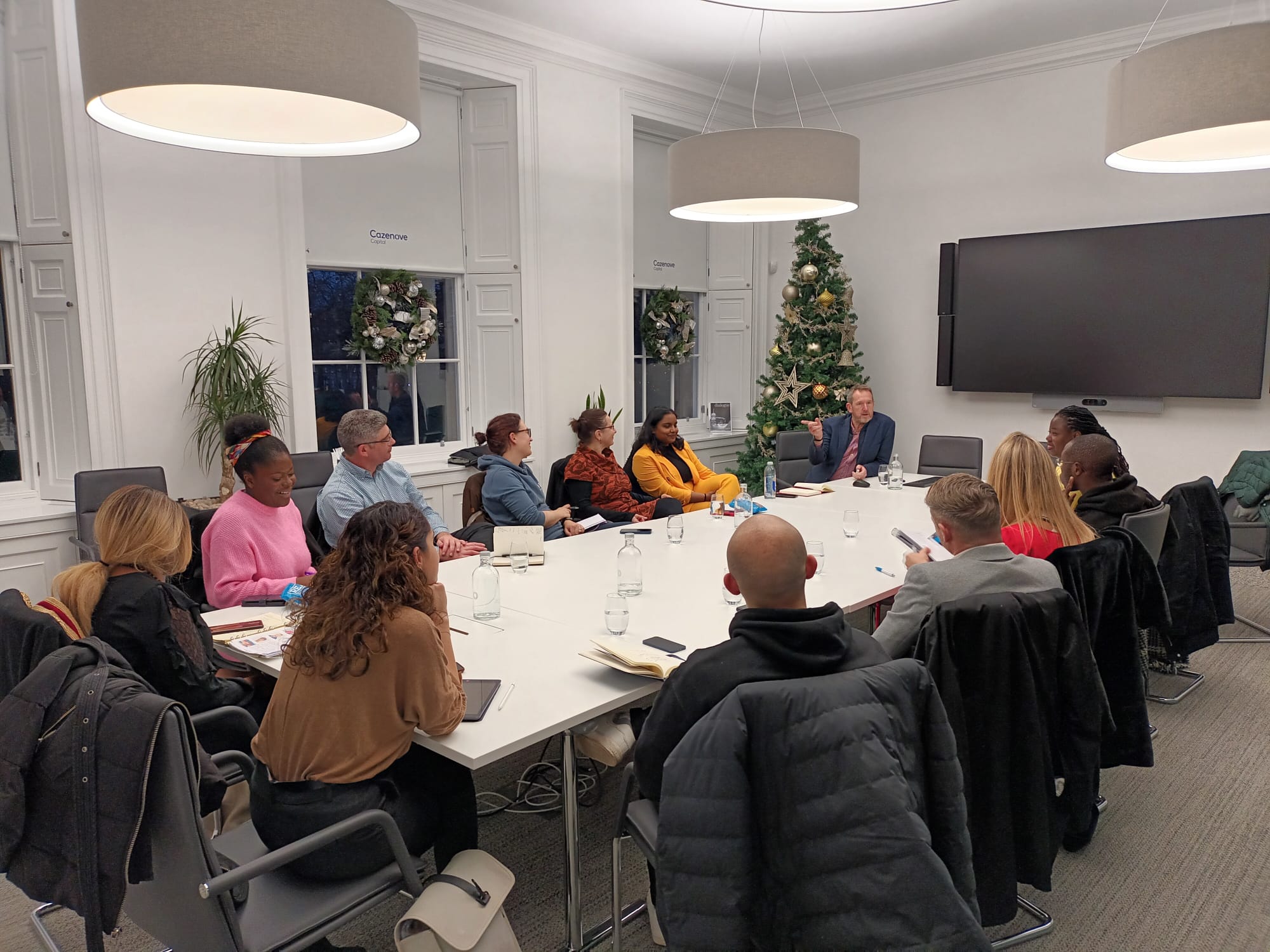 Recruiting and retaining talent
Next up was Graeme Barron, VP at Trustpilot. Graeme focussed on the journey to scale and spoke about the importance of people, team building, retention, good communication and the need to build a strong culture that you have invested in. Businesses are expanding internationally through the employment of people in different countries. One key takeaway was the importance of having the right staff incentives in place.
I was fortunate enough to be asked to present on some of the key concepts of this and outline how they can attract and retain the talent required to scale. I was delighted that Stephen Oates, who heads up our team in this area, joined the cohort in the evening to answer questions. Stephen's team advises our clients with a range of investment strategies, employee options, and share incentive schemes.
My colleagues Jane O'Berg, Kirsty Irvine, and Craig Everett, CEO of travel tech firm Holibob, picked up on many of these themes during their fireside chat. Craig spoke about building an inclusive global team and the importance of recognising cultural differences. Understanding human values is critical as is having a robust working framework, so global teams can crossover and work together.
Jane spoke of how she and her team are seeing more clients in the tech sector looking internationally to acquire talent. Her clients appreciate the JC approach in understanding the commercial rationale behind these decisions, including the logistical and legal aspects, and our expertise in the area of tax risks associated with acquiring this talent.
Learning from others
During the week there was an extra special session delivered by one of our own clients, Intelligent Growth Solutions (IGS), based primarily in Dundee and a successful business that produces all-year-round vertical farming technology and solutions. The CEO, David Farquhar, has developed the team to build an innovative business that has scaled-up with purpose: IGS are an agritech business who are achieving growth, both domestically and internationally, but with a steadfast commitment to community, sustainability, and achieving growth in a profitable but ethical manner.
We reached the end of mid-week with a very welcome drinks reception, with Global Scots and ecosystem guests in attendance including Loral Quinn, CEO, of digital skills academy Code Clan, Richard Lennox, COO, Current Health who last year were acquired by a major US retailer, and Poonam Malik, Investor and Board Member of Scottish Enterprise. This was an informal networking session which also gave the cohort the chance to have a 20 second pitch with these individuals, and then discuss key points and share learnings from the week.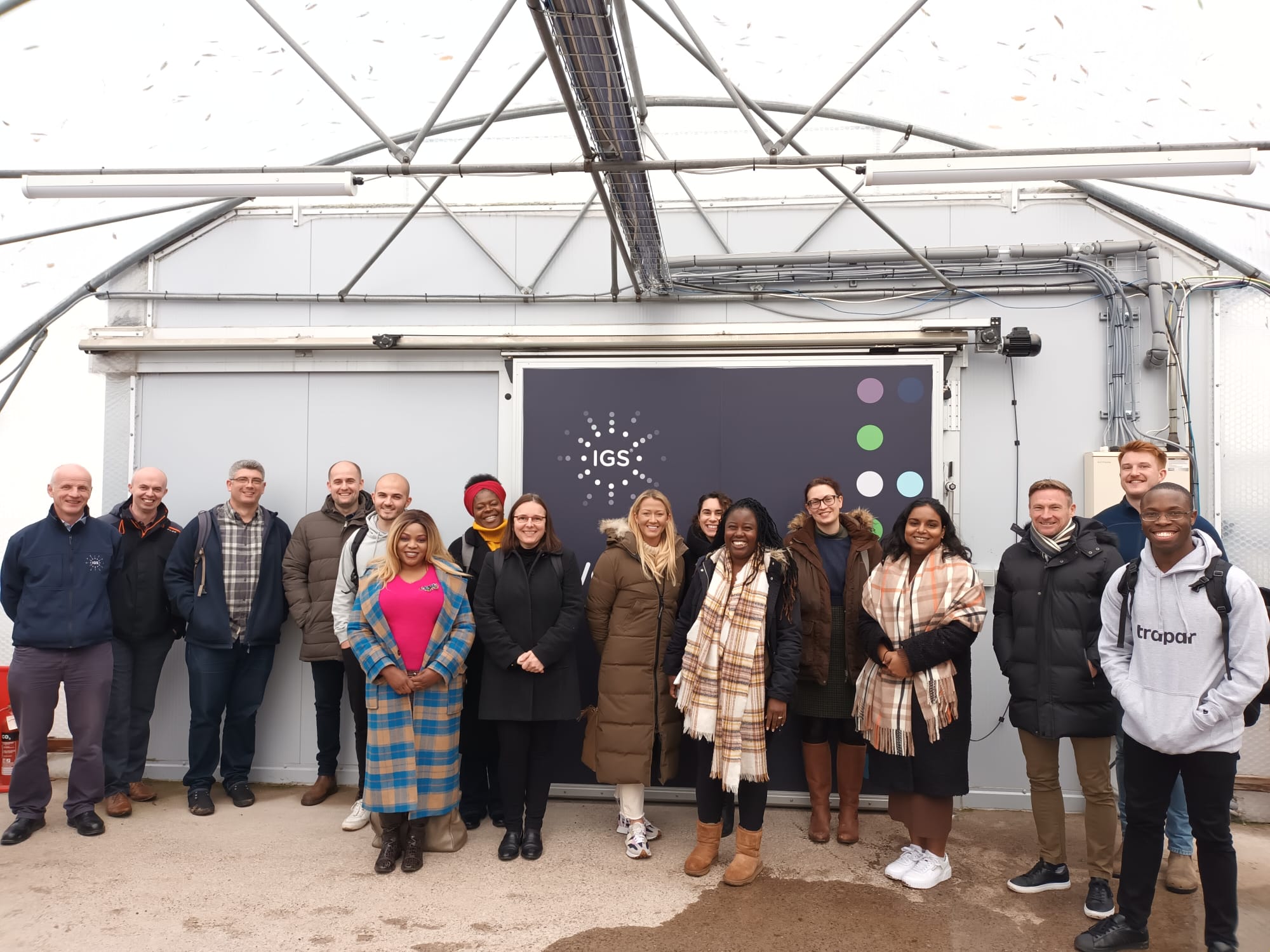 Final day – sales and funding
Thursday started with a session on the theme of sales from FutureX's, Bruce Walker. Bruce spoke of the irrational, psychological reasons behind why we buy. He highlighted the importance of having a customer focus and listening with empathy. This approach will give you the best platform to either convert the opportunity or determine if it's no longer worthwhile pursuing.
The final part of the day had a focus on investment, funding, and awareness of how Venture Capital works. From Ada Ventures, Check Warner held a networking event highlighting what they (and other VC's) look for when evaluating who to invest in. It was reassuring to hear how London based investment companies are starting to recognise the opportunities of the Scottish Ecosystem.
What a whirlwind of a week and as long-time partners of FutureX, it was brilliant to support them on a new programme.
If you'd like to discuss this further, please don't hesitate to get in touch with myself or a member of our Tech & Life Sciences team.
Having the support of JC and other organisations for programmes like this maximises the impact they have. The JC team are always active participants, and they bring great expertise and insight. They are a brilliant example of a firm that is eager to work around what support entrepreneurs really need in order to scale their businesses more effectively.
Zoi Kantounatou, Co-founder, FutureX