Back to Our team
Stephen Oates
Tax Director and Head of Entrepreneurial Taxes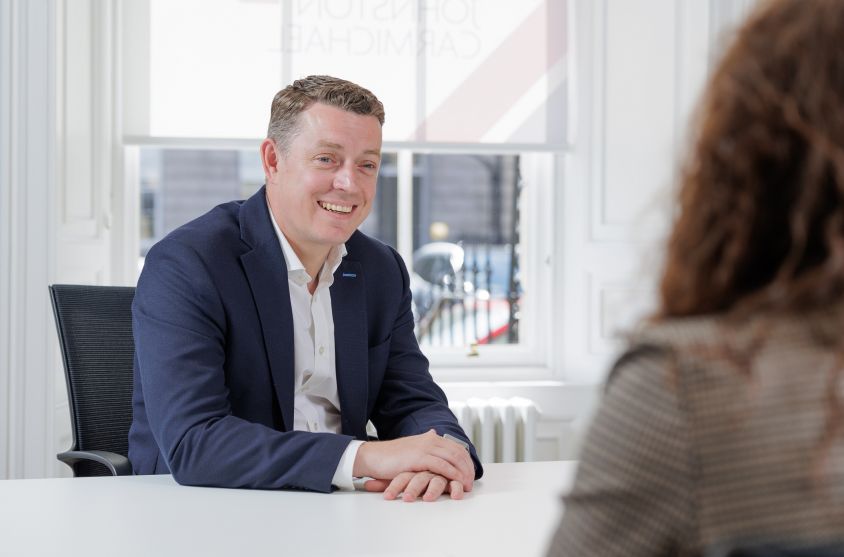 Stirling Office,
E: stephen.oates@jcca.co.uk
Connect on LinkedIn
A Tax Director in our Stirling office, Stephen, is a member of the Chartered Institute of Taxation and is CTA qualified. He joined Johnston Carmichael in August 2022 and has more than 17 years' experience in tax, with significant expertise in working with owner-managed businesses.
Stephen will head up Johnston Carmichael's Entrepreneurial Taxes team, and will work with advisers across the business to support the delivery of venture capital schemes and share schemes. In his role his main focus will include advising on Enterprise Management Incentives (EMI) schemes, share valuations, Seed Enterprise Investment Scheme (SEIS) and Enterprise Investment Scheme (EIS) to name but a few areas.
Stephen enjoys working will clients in order to help grow their business and believes the Entrepreneurial Taxes team at Johnston Carmichael is a key tool in achieving this. There are many opportunities for companies looking at ways to retain and reward their best staff. Stephen's experience allow him to advise clients on which option is best suited to help them achieve their desired outcome, be it EMI, Growth Shares or EOT to name but a few.
SEIS and EIS is a complex area of tax but can have significant benefits for both companies seeking investment and individuals looking to benefit from the tax reliefs available to them. Stephen has experience in advising both as well as dealing with HMRC in relation to their qualifying status and seeking advance assurance.
Arrange a free consultation with the team now
Have a general enquiry? Get in touch.