How can Wealth Managers futureproof themselves in a changing industry?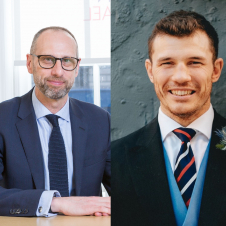 Ewen Fleming and Tim Swinson
Technology has adapted society over the last 30 years, however, as a sector that prepares clients for the future, the wealth management industry has been slow to adapt itself.
While the personas of clients have changed from those of 60 years ago, they will still all hold similar preferences in relation to customer experience. However, they hold different reasons for investing, changing goals, and individual preferences for communication. Despite these variances, all prospective clients are now facing a stark choice – to save more, work longer, or die younger!
For younger consumers, economic uncertainty and contributing factors (house price inflation, wage stagnation, student debt, reduction of the endowment effect) have left the creation and management of wealth as no longer a linear pursuit. Instead, as consumers, they are likely to save smaller and varying amounts, at differing intervals and focussed on financing key moments or memories throughout their life; rather than solely retirement at the end of it.
More than ever before, consumers are looking for the intrinsic value in the products and services they use. Clients want services that allow easier, cheaper access to products, and provide a personalised wealth solution to suit their situation and achieve their goals. Despite this, traditional wealth management plods along, whereas low-cost, robo-advisors are increasingly offering improved services with reduced costs and enhanced access.
However, there is still a fundamental value for a client in face-to-face wealth management. The question is can Wealth Managers grasp this opportunity to redesign their propositions to secure their own and their clients' future?
Use the button below to find out more.

Contact us
If you would like to discuss this further, please don't hesitate to get in touch with us via email at Ewen.Fleming@jcca.co.uk and Tim.Swinson@jcca.co.uk.
To see more insights from our team, visit our whitepaper library.