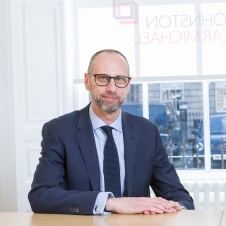 Ewen Fleming
London Office Head, and Head of Consulting & Financial Services
The Financial Conduct Authority (FCA) have now published their much-anticipated Consumer Duty requirements for financial services firms, who only have until July 2023 to get ready.
Click on the banner below to read our Financial Services Consulting team's views on best practice to be adopted from the pandemic and how firms can ensure they are ready to meet the deadline.

If you would like to discuss any aspect of this whitepaper, please don't hesitate to get in touch with a member of our Financial Services team.