Consumer Duty: Product Design and Governance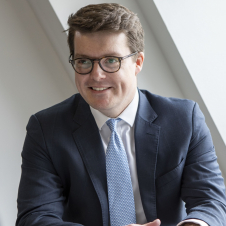 Rob Sargent
Financial Services Regulatory Senior Manager
As you design products, it will be imperative that you can clearly and proactively demonstrate how the product has been designed with the customer's best interests at its heart.
It will also be important to ensure that the right people are reviewing the product details and design, at the right time. Engaging with customer support, vulnerability champions, servicing, compliance, internal audit, and the executive throughout the process will be critical to ensuring that all new products are developed in good faith and in the spirit of Consumer Duty.
Moreover, when your existing products go through your ongoing reviews, a similar approach must be taken. Make sure you consider what has changed – internally, externally and with customers – to make sure that products continue to meet the needs of your customers and are available and communicated in a fair and appropriate manner.
Key parts of the product design process, and key questions to consider
Need identification: When you begin your product design process, your starting point and fundamental rationale for the product needs to be centred around the identified need and benefit for customers. By having a clear and evidence-based customer need, you can demonstrate the value of the product, who it is designed for and why it is needed.
Target market analysis: By identifying the need of the product, you will, by extension, identify who needs that product, and which groups, if any, are not compatible with the product. From here, it is important that you set out clearly how the product will be marketed specifically to customers that need it, what filters and "need identifiers" will be used to ensure that the product is only being marketed to, considered, and ultimately used by the intended market.

Engaging the right teams: To ensure product suitability, resilience, pricing, and availability, you will need to consistently engage a variety of stakeholders from across the firm to build your product robustly and effectively. What will the indicators of product suitability (or unsuitability) be? Which teams will be best placed to identify this suitability, and if you are a distributor, do you understand your responsibilities? Have Risk & Compliance confirmed that you have the right permissions to launch the product? Does it match with your leadership's broader strategy? Considering these key questions as early as possible will make sure that the product is being delivered in an effective and efficient manner and meets the needs and requirements of the business and your customers.
Ongoing monitoring of product use: Once the product is launched, it will be critical to be able to demonstrate ongoing monitoring of the effectiveness of the product. Whilst we have discussed governance and MI in a previous article, there are some specific questions that need to be asked: Does the product still meet the identified need? If not, why not? Are the customers that want to use the product the ones that were expected? Are customers using the product for the perceived length of time? Has the economic landscape changed the need or use of your product? What are competitors with similar products doing?

Monitoring this information on an ongoing – at least annual – basis puts you in the position to be able to identify harms proactively and effectively, and ensure that you understand who is using the product, and whether this is consistent with your expectations. If it is not, why not? This could be for a variety of factors: marketing, changing needs within your target market, incorrectly established need, or changing circumstances meant that the target market moved, expanded, or shrunk. It also may be that a variety of factors have resulted in the change in customer type.
Communications to customers: One of the points the FCA has made clear is that it expects communications to be clearly tailored to customers, and that information is provided at the right time and in the right way. Now, this does not mean – and the FCA has confirmed this - that each communication with a customer will have to be individually tailored, but it is expected that there will be different segments of your target market (different ages, financial status, levels of understanding, priorities from the product etc), and that these will need to be recognised and considered when you communicate with them. Monitoring these communications could easily become cumbersome, but getting it right, and ensuring that you really understand the priorities and needs of these customers is crucial. It means you can effectively mitigate harm and support customers through your communications.
The manner of which we develop and review products will iteratively change, and we will learn from each other on what works.
Find out more
To hear our thoughts and insights, and discuss your challenges, feel free to reach out to Ewen Fleming, Si Mathavan or myself.
You can find the previous blog in our Consumer Duty series, here.