Consumer Duty: a matter of trust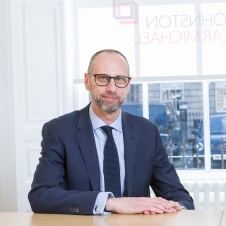 Ewen Fleming
London Office Head, and Head of Consulting & Financial Services
In a speech by Nisha Arora (Director of Cross Cutting Policy and Strategy, FCA) on 1 November, the most illuminating comments related to what firms can expect from the regulator. Amongst references to Consumer Duty being a golden thread and how they would use this to intervene early, the FCA are clearly expecting the Duty to improve customer confidence and trust.
Many firms rely on Net Promoter Score or something similar and, whilst this umbrella measure clearly has its uses, it does not drill down far enough to enable firms to monitor just how much their customers trust them!
Trust was a topic that was much discussed by media and government in the aftermath of the financial crisis and broadly centred around whether we, the public, believe financial services firms will do the right thing. Now seems a particularly apt time to revisit that concept and break down all the aspects that do generate trust. Financial services firms often talk about building relationships with their customers and therefore we have considered the factors that sit behind the strongest relationships:
Understand me and my needs – a human sits behind every transaction and whilst firms may consider this at the start of a journey, this often becomes a secondary consideration as attention shifts to fulfilling the product or service.
Do the right thing by me – firms should be focused on providing their customers with the most appropriate options for their needs, whilst ensuring that their products and services represents fair value to both the customer and the firm. Consumer Duty has very much brought this factor to the fore.
Avoid and resolve misunderstandings – the biggest rifts can happen over the simplest misunderstandings. Consumer Duty has flagged the need for comprehension testing and for firms to be able to evidence this. This is a much more complex challenge than it appears given the number of communications and channels used, including: SMS, letter, email, messages on the app, and direct with a person via telephone or face to face. Trying to communicate is not enough and FS firms need to know and evidence whether their customers opened the message, understood it, and acted as expected.
Be there for me when I need you – there is nothing more frustrating than being unable to make contact in a time of real need. A call for help not answered – or not responded to appropriately – tells us that we are unimportant or not valued. The same applies to financial services firms when they do not answer calls or emails, fail to address the immediate query via web chat, or send customers 'round the houses'.
Put things right when they go wrong - in most relationships this is a fundamental. A quick apology and an attempt to put things right goes a long way to repair any damage and avoid this being long lasting. How to respond appropriately depends on the specific issue and the financial services sector has seen its fair share of remediation programmes, often requiring significant monetary compensation in addition to an apology. This is a critical step, as it can help rebuild trust when things have gone awry. Firms being honest about their mistakes, stepping up and correcting them as quickly as possible demonstrates that they do the right thing, even when it is not easy.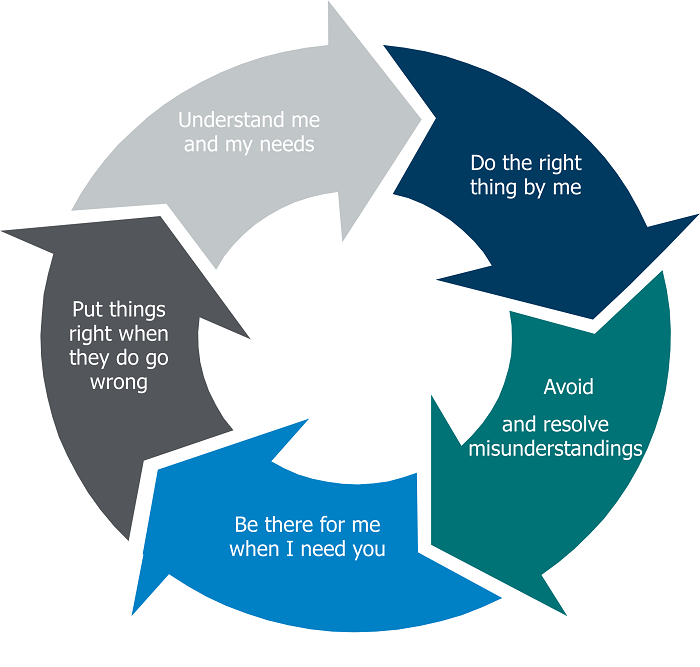 Customers are humans and so it is only natural that they have the same fundamental requirements from their financial services relationships as they do from their personal relationships. Breaching any one of these requirements can have a resounding impact on trust, and begs the question… if I am unhappy, why should I stay in this relationship?
For financial services firms, that is food for thought!
Contact us
If you would like to discuss any of this further, please contact myself, or a member of our Consulting team.