All of our sharp minds are free to create their own paths.
It's your JC path
Here at Johnston Carmichael, our unique training and development programme – Your JC Path – helps everyone achieve their individual goals. And as the largest independent Chartered Accountancy firm in Scotland, we understand the importance of personal growth.
Hybrid working
We operate a hybrid and flexible working practice, so you can be where is best for you, your team, and your clients.
Study leave
We'll help you grow in your own way, offering generous study leave when you need to focus on your professional qualifications.
Cycle to work scheme
Get a bike to work with our scheme in conjunction with Halfords and do your bit to reduce your environmental impact by cycling to work.
Social committee
Get involved in the social committee and you could be organising events for the whole office to enjoy. Recent highlights include a night at the races!
Life assurance
We've got a generous life assurance policy in place, so you can trust that your family will be free of financial worries should the worst happen.
CSR Committee
Join the CSR committee in your office and you can help to make a real difference, raising funds for local causes and supporting the communities in which we live and work.
Family friendly
We offer enhanced maternity and paternity policies so you can focus on what's important, spending time with your family.
Diverse sectors
We're leaders in a range of industry sectors, and at Johnston Carmichael you'll get the opportunity to work with some really varied and interesting clients.
Employee assistance
You have access to a free Employee Assistance Programme, providing support 24/7 on a range of issues including lifestyle, financial and relationships. Face to face counselling is also available.
Grow your own way
We support our people to ensure they can grow their own way and develop the way they want to when it comes to learning. It's your JC path and you choose what route it takes.
People and Culture Forum
Our People and Culture Forum gives our employees an opportunity to generate, discuss and help implement ideas for positive change at Johnston Carmichael.​​​​​​​
Private medical insurance
Depending on your role level, medical insurance is available to you through our corporate scheme.
JC Reward Gateway
You have access to an online portal to discover discounts and cashback rewards on shopping, holidays, restaurants, health and fitness.
Holiday purchase scheme
If you need additional leave, you have the option to purchase extra days.
Personal financial planning
We offer discounted financial planning advice through our Wealth team.
What does a career in audit hold at Johnston Carmichael?
Martin Bannerman, Audit Director in our Inverness team, talks to us about his JC Path, and why he chose us.
Read his story here
I started my JC Path in 2012, and in 2013 I was promoted to Partner and Head of Tax, leading a team of talented specialists. Whether at the forefront of client introductions or advising on transactions as part of the deal making process, we get close to the businesses we work with and learn so much every day.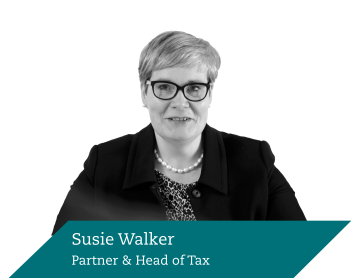 I started my JC Path as a Financial Planner in 2001 and became Managing Director of Johnston Carmichael Wealth in 2013. We had feedback from a client recently who said Wealth had changed their lives. Hearing that your work has had such an impact on someone - you really can't beat that feeling.