A career in audit at Johnston Carmichael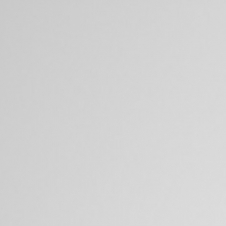 Martin Bannerman
Audit Director
What does a career in audit hold at Johnston Carmichael? We asked Audit Director in our Inverness team, Martin Bannerman, what attracted him to Johnston Carmichael and his top tips for developing your career.
What attracted you to Johnston Carmichael?
I joined JC as a university graduate in 2007. The firm appealed to me initially as they placed a real focus on developing their students from day one through hands-on client work alongside study support. You never felt like 'just a number' - everyone was recognised as an individual with their own personality and skillset.
As time has passed and I've developed my career, that focus and attention on development is still there, helping you become a better business adviser while realising your career ambitions. The firm puts a real emphasis on tailoring their support to the level that each person needs to help them grow - I now oversee the day-to-day running of the Audit team in Inverness but I still have the support to develop further.
What do you enjoy about working at JC?
The team. We have a great team who work hard to support each and other and to meet our deadlines as a group. We make sure expectations for the team (as well as individuals) are challenging yet realistic so that we can all enjoy a suitable work-life balance.
How do you think you've developed during your audit career at JC?
Seeing the bigger picture is something that I have been able to realise in recent years. I am not convinced this is something that can be coached and will generally come with experience. Whilst detail is important in many aspects of an audit, it is vital to be able to take a step back at times to allow us to simplify what we are trying to achieve.
What do you think it takes to be successful at JC?
Working with people – whether it be within our own teams or with our clients, it's what we do every day. Being able to communicate openly and effectively is crucial to this, therefore strong communication skills are required in addition to the appreciation and understanding for those we are working with. It is also important to be a good role model, setting the right standard for others to follow in terms of doing things in the "right way".
Careers at Johnston Carmichael
Are you looking for an opportunity to grow? Does Johnston Carmichael tick all the boxes for you? We have a number of fantastic auditor roles across our offices. Visit our Careers page now to find out more.