Worthwhile projects need parenting - part two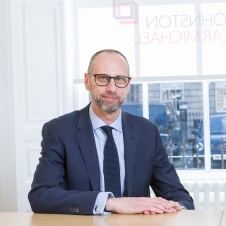 Ewen Fleming
London Office Head, and Head of Consulting & Financial Services
In part one of our series of whitepapers, we made a comparison between good holiday planning and mobilising a significant change project at work. Key elements for success exist in both and we concluded that worthwhile projects need parenting!
Where our first article looked at the mobilisation phase of a project, our second article, looks at implementation and continues the analogy.
It is often said that implementing change needs more than a bit of luck to be successful and McKinsey research has demonstrated that over 70% of change projects fail! The Roman philosopher Seneca is attributed with saying, "Luck is what happens when preparation meets opportunity" and although major change can be complex and difficult to achieve, success follows first class preparation. The majority of complex change projects, even those that succeed, only do so after an intervention, or interventions, to address problems relating to cost, scope and time.
As with holidays, pitfalls are many and varied, yet risk can and should be mitigated by full awareness of the challenges ahead and excellent preparation and planning to circumvent. There are a number of common failures that we see regularly, and in this second article, we expand on these pitfalls and how to mitigate.
Good parents know when to intervene. They know when decisions need to be made (especially when they run against the grain) and when to ask difficult questions that get to the heart of an issue. Good parents are not afraid to call out bad behaviours, raise concerns or seek additional expertise. The same can be said for good project managers.

If you would like to discuss any aspect of this whitepaper, please don't hesitate to get in touch with myself or a member of our Financial Services team.
You can read part one of this series, here.
To see more insights from our team, visit our whitepaper library.