Staying ahead of the curve in a digital world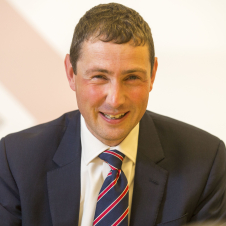 Ewan Bolt
Business Advisory Director and Head of Digital Advisory
The last two years have changed the way that the world works – working from home, retail outlets moving towards being online, restrictions on cash payments – and this is having an impact on how businesses operate.
At Johnston Carmichael, we understand how much technology plays a key part in both the business environment and our personal lives.
Our Digital Solutions team combine their expert knowledge alongside working closely with you and your business, to identify your biggest challenges and recommend a digital solution to overcome them.
The benefits this will bring to your business, team and customers should not be underestimated:
Real time data-driven insights to improve decision making.
Increased agility to allow you to easily switch direction should challenges arise.
Improved efficiency, productivity and profitability.
Encourages a digital culture that improves collaboration and builds stronger customer relationships.
Compliance with ongoing government legislation like Making Tax Digital for VAT, Income Tax and Corporate Tax.
A well-defined process
Our approach is tried and tested, and can be broken down into the following four stages:

Review: A deep understanding of your current processes and systems to enable us to summarise issues and weaknesses to produce an improvement action plan.
Evaluate: Develop a statement of requirements aligned to your improvement action plan. Evaluate potential software solutions that meet your requirements.
Select: Identify a shortlist of software providers, prove the concept through vendor demonstrations and then select the new system(s) that best meets your needs.
Implementation: Support you through the implementation stage by managing the change process and providing a post implementation review to ensure the desired outcomes have been achieved.
A successful outcome to any system or process change is realised through trust and collaboration achieved by creating an open and honest working environment, built on a real understanding of your business, your team and your customers.
Data driven business outcomes
We recognise real time data is the key to unlocking your business's full potential. Financial and non-financial metrics are equally important along with the single source of truth and healthy data. This will allow you to innovate faster, increase efficiency and meet your objectives; whether that's understanding your customer base, performance measures for your operational teams, benchmarking or analytics for a specific tax purpose.
Whatever your digital plans, we would be more than happy to have an initial chat about how our Digital Solutions team can support your growth aspirations so please don't hesitate to get in touch with myself, Ewan Bolt, a member of the team, or your usual Johnston Carmichael adviser.