QuickBooks Desktop to be discontinued in the UK from 2023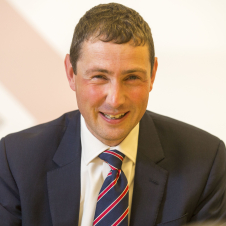 Ewan Bolt
Business Advisory Director and Head of Digital Advisory
It is important to note that these changes only impact UK customers.
Businesses using the Desktop version of accounting software QuickBooks should be aware that this will be discontinued from June 2023, in the UK. The Online version of QuickBooks will still be available beyond this point.
QuickBooks have advised that the discontinuation is due to the Desktop platform increasing the risk of customers using out-of-date and non-compliant software and missing important updates. This is a clear indication of why going into the "cloud" has never been so important – with HMRC continuing their drive with Making Tax Digital, and in an increasingly fast-paced business environment, it's key that you are using a suitably compliant and efficient accounting software.
What do you need to do?
Any businesses currently using the desktop version will need to find an alternative solution prior to the discontinuation in June 2023. QuickBooks Desktop will not be accessible nor supported beyond this date.
How we can help
If you are impacted by this change, you should give careful consideration to which solution is most appropriate for your business. For example, it is worth noting that there are many features available in QuickBooks Desktop that are not available in QuickBooks Online, so what seems like a simple switch may not meet all of your requirements.
Our dedicated Digital Solutions team have extensive experience in supporting businesses of all sizes across a range of sectors, and can work with you to identify the best solution for your business's specific needs.
Get in touch
We would recommend all affected businesses start planning this transition as soon as possible to give them enough time to implement, train and become comfortable with the new system.
For more information or to discuss the options available to you, don't hesitate to get in touch with me, Ewan Bolt, or another member of our Digital Solutions team.