Retiring better: top tips to boost your pension pot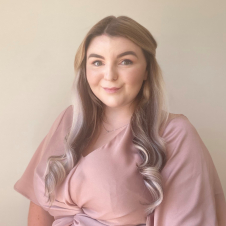 Kirsti Macdonald
Technical Specialist Team Leader
This article first appeared in The Scotsman on 24 September 2021.
With your state pension alone unlikely to offer the aspirational retirement you want, it's never too late to start planning for the future.
Through a series of video webinars, our Wealth team are helping individuals and couples plan for the future, so they can get the retirement they dream of, not just having their bare needs covered.
And that gap may be wider than you think, as the retirement you thought you wanted at 30 might not be the retirement you still want in your 50s and 60s.
Find out how you can save for retirement, and what steps you can take to keep track of all your pension schemes, to give you the best chance of retirement success, by watching the video below or visiting our Wealth page to read more.
If you prefer, you can also fill out the following form.
Disclaimer: This communication should not be read as financial advice. While all possible care is taken in preparing this, no responsibility for loss occasioned by any person acting or refraining from action as a result of the information contained herein can be accepted.
Johnston Carmichael Wealth are authorised and regulated by the Financial Conduct Authority.
Copyright of The Scotsman Publications Ltd.
---