Open Banking - a description and interpretation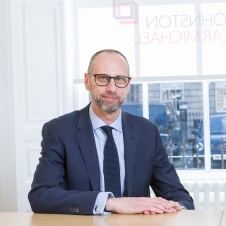 Ewen Fleming
London Office Head & Financial Services Partner
The goal of the UK's Open Banking initiative is to allow consumers and small businesses the option to securely and safely make the most of their financial data. It is a mechanism by which customer banking information is shared digitally with third parties. This creates a data ecosystem that can be used to solve customer needs, suggest services and, for financial institutions, generate additional business.
Open Banking requires data related to current accounts and credit cards to be shared and payments to be made securely (the first phase has focused on secure payments and current account data). Critically, the data is then stored in a data warehouse and, rather than being the sole preserve of the organisation that provided the financial product, the data is available to start an exchange process that should lead to a greater and more specific set of personalised financial product offerings to a consumer.
Download the whitepaper below to find out more about Open Banking, how it is being adopted and our key mantras for successfully embedding the concept within your offering.
If you want to discuss any aspect of harnessing the opportunities Open Banking offers then please get in touch with me.