My JC Path: From Research Fellow to Research & Development Tax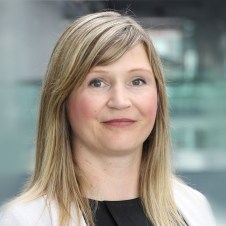 Mari McCrossan
Innovation Taxes: Science & Technology Lead
An academic, a teacher, and now an Innovation Taxes Manager (plus a lifeboat rescue volunteer on the side) – to say Dr Mari McCrossan has had a varied career would be an understatement. With an Honours degree in Biotechnology, a PhD in Cell Biology & Virology, and a Postgraduate Diploma in Education under her belt, Mari joined JC in April 2019. Here, she discusses her path to becoming part of our R&D tax team.
Tell us about your background – what did you study, and what led you to a career in R&D tax?
I was an academic for a long time, specialising in virus research – very timely right now! I studied Biotechnology at the University of Abertay, and then decided to do a D.Phil, or PhD. For that I was based at the Pirbright Institute in Surrey, which is the world reference lab for exotic viruses – so that was really high category risk, working under negative air pressure and having to shower twice a day and change all your clothes! From there I moved to the States and worked as a Postdoctoral Research Fellow at the Washington University School of Medicine. I moved back to Scotland the following year and worked as a consultant within a start-up business based at the Roslin BioCentre. It was a very small team, and one of my roles was to link up academics with businesses who had equipment they could use, and vice versa. Following that I undertook another Postdoctoral Research Fellowship on HIV, at Edinburgh Uni this time. I worked at Edinburgh Uni again a few years later actually, in a similar role to my job at Roslin; helping academics work more closely with industry.
Once I'd completed two postdocs, I changed direction and decided to go into teaching as I'd enjoyed mentoring students throughout my academic career. I did a postgrad diploma in education at Glasgow Uni, then moved to the north of Scotland, working as a classroom teacher first, then as Head of Biology and Science. I really loved teaching and got a lot out of it – I'm still in touch with a lot of my pupils even though I've not taught in about 10 years! Helping with CVs, helping them make the right connections.
My love for science has never dissipated and I enjoy being on a constant learning curve, so in 2011 I started down the path of R&D tax. I worked for a boutique R&D firm first, then moved up to Montrose and worked for a couple of Big 4 firms in Aberdeen. In 2018 I launched my own business, and did some consultancy work through that for David Ward, who heads up JC's Innovation Taxes team – that's how I was first introduced to the firm before joining the following year.
What attracted you to JC?
I want a team to be collegiate, with everyone working towards a common goal, and I really saw Johnston Carmichael to be that team. I'm so happy with the team's approach and the role I have. It's great that JC embrace the fact that we've all got different skillsets, they're willing to see what you can add and develop your career path accordingly. JC's flexible working policy also suited me very well. I've enjoyed working from home for a number of years now (pre-COVID!) and I was really pleased that I was able to continue doing that.
Tell us about your role and what you do for businesses – what's a typical day in the life for you?
I've got a very specialist role within the team. I don't have an accounting or tax background, other members of the Innovation Taxes team do, so it's a two-pronged process. For any clients undertaking potential R&D projects, I'll spend a couple of hours chatting through their activities with their technical teams. The definition of what qualifies as R&D for tax purposes can appear very ambiguous, so I'll explain that to them in terms of their activities. That allows them to assess how much time they've spent on qualifying activities, partially-qualifying, and non-qualifying. The activity list for that project then goes to my tax technical colleagues and they start working on the eligible costs.
The other part of my role is writing technical narratives. I'll discuss a couple of projects in quite a lot of detail, then write those up to form part of the R&D report that goes to HMRC. It's a very specific style of writing, describing the client's project in a way that relates to the criteria of the R&D scheme.
I'm also involved with feasibility studies, where I'll work with businesses to explore if they're doing the right type of work to qualify for R&D and what potential costs they might have. It's a very broad spectrum role and I work across all industry sectors, so no two days are alike!
How does your background in the sciences help you in your role now?
In creating the technical narratives, I bridge the gap between the technical team of the client's business and HMRC. The technical team might not know the exact workings of the R&D scheme, and the team at HMRC won't necessarily have that deep scientific and technological knowledge, so I make each of those areas relatable and understandable to the other. Likewise, I can help clients preparing their own R&D claims to ensure they capture the right activities; I can advise on what would be considered routine for someone working in a particular scientific field, and therefore wouldn't qualify, versus what would be qualifying for that type of technical position.
What's your favourite thing about your job?
I love getting good feedback on my narratives, which are a core part of my role, but I also get a great deal of satisfaction from knowing that clients have really benefited from our input. For example, if there's a company that has been doing their own R&D claim for a few years, then we get involved and identify further activities that they should have been claiming for all along, that's a direct boost to them.
I also love having the opportunity to meet so many different businesses. I'm speaking to people who are at the forefront of science and technology, which is very exciting for me! And they're equally excited to talk about what they're doing, so I really enjoy meeting all these different personalities and being able to draw out the information I need.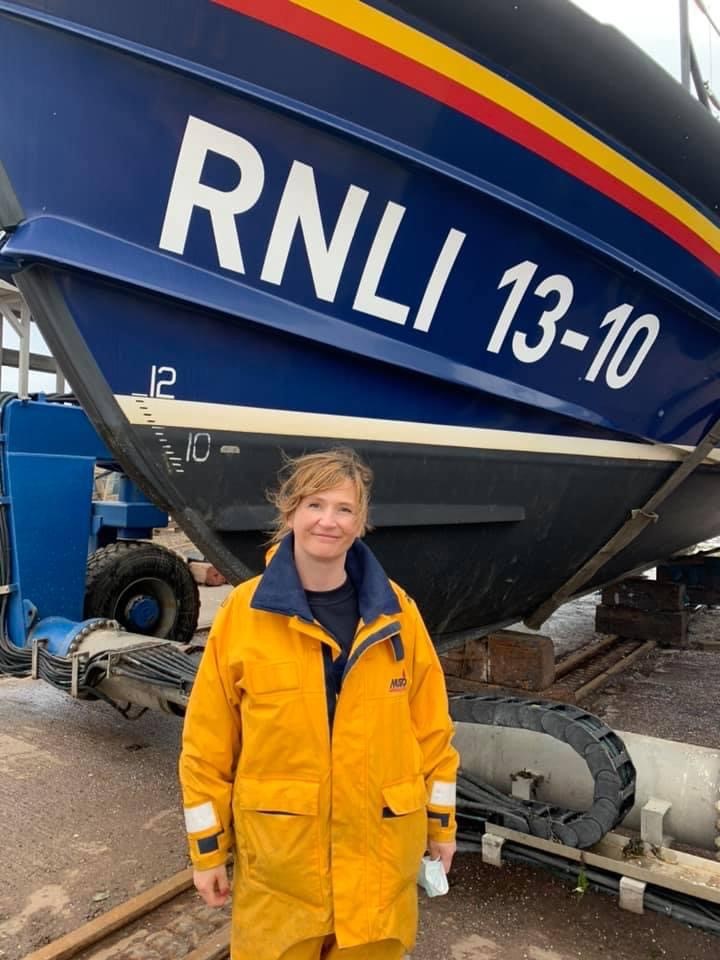 I think it's a real differentiator for JC, the fact that you feel supported in both your personal and professional life.
Outside of work, you're a volunteer lifeboat crew member in Montrose – how did you get started and what does that involve?
I've always loved the sea and the beach – I used to organise Surfers Against Sewage beach cleans! Just prior to joining JC, I became a British Divers Marine Life Rescue medic, to help injured seals and whales, and around the same time I met the wife of the RNLI lifeboat coxswain in Montrose. I had always liked the idea of becoming a lifeboat volunteer but suffer from seasickness, so didn't think it was viable – until the coxswain's wife recommended motion sickness tablets! I'm two and a half years in now, and I absolutely love it. As well as physically going out in the boat, it involves a lot of presentations, charity collections, fundraising events, and, of course, training. There's a lot to learn! It takes up a lot of time but the team there really feels like my second family. When you're out on the sea, you're subject to very dynamic circumstances, so that trust and camaraderie is fundamental. I'm on call 24/7, and again JC have been so flexible with that. If I've got a specific meeting scheduled I'll switch myself off-call for a couple of hours, but other than that, I'm free to go and help then make up the working time later. I'm really thankful that JC has allowed me to do that; having a manager and a firm that's so accommodating makes a massive difference. I think it's a real differentiator for JC, that you feel supported in both your personal and professional life. Nothing is any hassle, you're trusted, you're supported, you're not micromanaged. It makes you want to do more for your clients and your firm. You spend a lot of time at your job, so life is much better if you're happy there!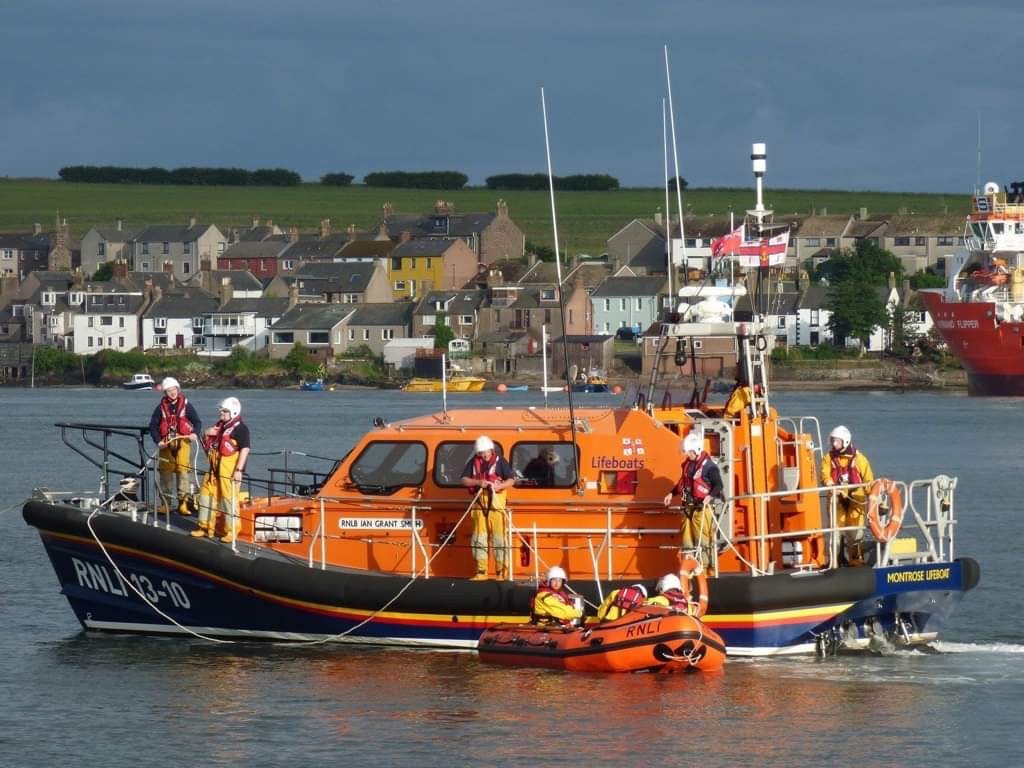 Mari will be co-hosting Johnston Carmichael's virtual stand at the BioDundee International Conference on Wednesday 12 May, which is being held online for the first time this year. For full details of the Conference and to register for the event, visit the website here.