Investment Firm Prudential Regime - an update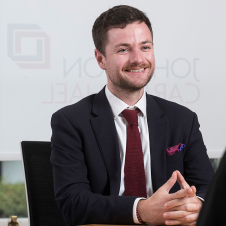 Jack Elliot
Audit Senior Manager
On 1 January 2022, the Financial Conduct Authority (FCA) will implement a new prudential regime for MiFID investment firms - the Investment Firm Prudential Regime (IFPR).
At Johnston Carmichael, we have been tracking the development of the IFPR throughout the multiple publications by the FCA. The IFPR regime aims for a more proportionate approach to the prudential regulations of investments firms in the UK. There is a significant level of change here, particularly for firms whom haven't been exposed to this level of prudential scrutiny before including:
Changes to Capital requirements
New rules on Liquidity & Consolidation
New governance requirements in relation to Remuneration
New Internal Capital and Assessment Process (ICARA)
Changes to reporting and disclosure requirements.
Changes to Supervisory Review and Evaluation Process.
Given the complexity of change, we have created a short document covering the key points and the areas you should focus on.
Get in touch
As you work through the requirements, if you identify any challenges or would like a brief conversation to sense check your approach, please do not hesitate to get in touch with myself, a member of our Financial Services or Audit teams, or your usual Johnston Carmichael adviser.