Coronavirus - Coronavirus (Scotland) Bill 2020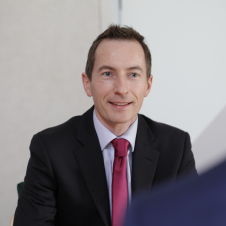 Donald McNaught
Restructuring Partner
The Scottish Government has passed the Coronavirus (Scotland) Bill 2020 in response to the current worldwide pandemic. This bill allows the government to implement various measures if, and when, required. This will provide a level of agility to manage the fast-changing situation.
Why is this required?
Looking at countries who are further ahead in the pandemic has been useful in helping the Scottish Government model various scenarios. The data available has highlighted areas within the legislative framework that may need to be altered at short notice, in direct response to the pandemic.
The aim of this bill is to complement and enhance the UK wide four nation Coronavirus Bill 2020 which was passed by the UK Government on 26 March. It takes into consideration the nuances that exist in Scotland, providing an enhanced layer of support for people and businesses.
What does it cover?
There are several key areas which the bill covers, but it should be stressed that not all the powers may need to be implemented and can be switched on and off when required.
Legal areas – law, courts and prisoners
Property – tenant protections
Debtor protections – extension of moratoriums on diligence
Licencing – alcohol and other licencing
Planning permissions
Mechanisms for implementation and repeal
Other measures in response to coronavirus
For many clients, the significant area of interest will be around the enhancements to tenant protections and debtor protections.
Extension of eviction notice timescales
Private and social tenants will be able to benefit from increased protection during the pandemic. The legislation in the bill will enable the minimum notice period for tenants to be extended to up to six months. This aims to ensure nobody is evicted as a direct result of coronavirus.
Changes to insolvency practices in Scotland
The bill builds upon the recent changes put in place by Scotland's insolvency service, Accountant in Bankruptcy (AiB). The key areas to note include:
An extended moratorium on debt enforcement – the current minimum period of six weeks will be extended to six months and the maximum limit of one moratorium period per year will be rescinded. The aim is to provide a period(s) of breathing space for individuals who are struggling to fulfil their debt payment obligations during the pandemic.
Electronic signatures – in respect of insolvency procedures, the bill's updates on the use of electronic signatures will enable the use of electronic signatures on forms submitted to AiB, ensuring an efficient and safe environment for authorisations.
Proposed UK wide insolvency law changes
The UK Government has issued proposals which will create breathing space for businesses in financial difficulty as a result of the pandemic. These are likely to include:
a moratorium for companies giving them breathing space from creditors enforcing their debts for a period of time whilst they seek a rescue or restructure;
protection of their supplies to enable them to continue trading during the moratorium; and;
a new restructuring plan, binding creditors to that plan.
The proposals will include key safeguards for creditors and suppliers to ensure they are paid while a solution is sought and are likely to be enacted after the Easter break.
The government will also temporarily suspend the wrongful trading provisions to give company directors greater confidence to use their best endeavours to continue to trade during this pandemic, without the threat of personal liability should the company ultimately fall into insolvency.
They reiterate that existing laws for fraudulent trading and the threat of director disqualification will continue to act as an effective deterrent against director misconduct.
Next steps
To discuss further how these enhanced measures may affect you or your business, please get in touch with me or your usual Johnston Carmichael contact.
Full details of the Coronavirus (Scotland) Bill can be found on the Scottish Government's website where a copy of the bill and any amendments can be accessed.