Coronavirus - director responsibilities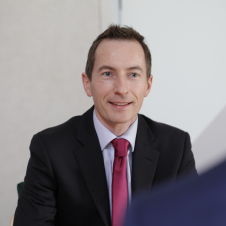 Donald McNaught
Restructuring Partner
We understand that this is an incredibly challenging time to be a director of a company. Not only are you leading and supporting your team through a period of uncertainty which is affecting all facets of daily life, but a large amount of responsibility rests on your shoulders from a governance and compliance point of view. This is an area where our dedicated teams can offer their support and share the load.
The reality
It is important to be clear on the realities of the assistance being offered from the UK governments. The reduction in real costs such as rates is very welcome. However, under a Time to Pay (TTP) agreement, to repay the loan, the business will have to pay both the deferred and current tax liabilities when the TTP comes to an end. Similarly, a support loan will enable creditors to be paid when the loan is made, but the loan will have to be repaid in due course.
The key point to think about is - if your business will incur losses during the crisis, you need to be clear how those losses are to be funded in the short and longer term.
Forecasting – what you can do now
It's therefore very important to make a reasonable attempt to forecast your businesses financial needs during the crisis and whether, when the crisis is over, enough cash will be generated settle any loans or deferred liabilities incurred during the coronavirus time period. This will be difficult given all the uncertainties, but there is a personal risk to directors if they are considered to have allowed the company to trade on without there being any reasonable prospect of the business surviving, and it is far better to have a forecast that proved to be wrong than no forecast at all.
If the forecast shows that the pressures arising in the short term are not manageable then some restructuring or a formal process to deal with creditors will be necessary, and advice should be taken as soon as possible – there are more options if matters are addressed before cash flow reaches a critical point of no return.
Keep talking
Communication is also key. If creditors terms are to be extended their expectations need to be managed (and bear in mind that they too may be under pressure). Customers also may be suffering and therefore struggle to pay. Finally, staff need to be aware of what the business may require of them.
A perspective from a trusted adviser
As a director of the business you carry a heavy burden of responsibility and weight on your shoulders and during times like these, this can be keeping you up at night.
Our advice is to keep talking. Talk to your employees, talk to your landlord, talk to your suppliers and lean on your accountant and business adviser for help. We can be the sounding board you need right now to help you navigate through this as it develops and ensure you're doing all you can do to make sure you are not breaching your responsibilities as a director.
Get in touch with your usual Johnston Carmichael contact to start chatting this through now, or a member of our Restructuring team. We're here to help and share the load now.