Coronavirus - a catalyst for change in the banking industry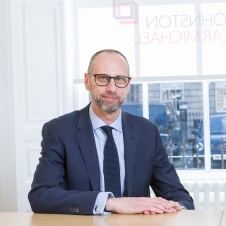 Ewen Fleming
London Office Head & Financial Services Partner
On 19 March, at a special meeting of the Bank of England (BoE), the members of the Monetary Policy Committee reduced the UK central bank rate from 0.25% to 0.1%, the second rate cut in the space of a month. This is the lowest ever rate in the history of the Bank and is designed to support families and businesses in the wake of the COVID-19 outbreak. It also aligns the UK more closely with many European central banks who have slashed their rates – some even into negative territory.
This rate cut and the impact of COVID-19 will no doubt have far-reaching consequences for many industries, including the banking sector, whose last fundamental change to their business model followed the last financial crisis and the plethora of regulation that followed in its wake, particularly the Retail Distribution Review (2012), the Mortgage Market Review (2014) and the ring-fencing regulations). It is our belief that the implications of COVID-19 will have a similar effect in changing bank business models to ensure they are even more resilient and viable in the future.
Our latest whitepaper sets out how banking business models have evolved since the financial crisis, the likely impacts on current business models from COVID-19 and the strategies that UK banks and building societies should be considering to create resilient future business models.
Read the full white paper "COVID-19 - a catalyst for change in the banking industry" (1.5MB).
To chat more about the challenges facing financial services institutions, please get in touch with me at: Ewen.Fleming@jcca.co.uk.