BMO Global Asset Management Investment Commentary - November 2020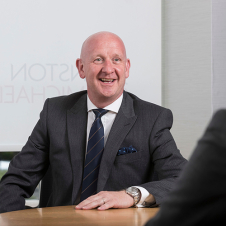 Craig Hendry
Managing Director & Chartered Financial Planner
Gary Potter, Co-Head of Multi-Manager at BMO Global Asset Management gives us an update on their outlook of the world economy, stock markets and the impact of the global pandemic.
Despite the pandemic dramatically affecting economies, and all our lives, in ways we never thought possible, we are reasonably confident that 2021 offers us excellent opportunities within the stock markets. The two main reasons being the fiscal support for economies from the world's governments to help us navigate a difficult winter and also the good news about the vaccine.
Reasonable confidence ahead
Click on the video below to hear BMO's interesting investment outlook for the months ahead.
Got a question?
The Johnston Carmichael Wealth team is here to support you. If you have any questions about your investments or other financial matters, please do not hesitate to contact me, Craig Hendry, or your usual Johnston Carmichael Wealth financial planner.
Please note: This communication should not be read as a financial advice. While all possible care is taken in the completion of this video, no responsibility for loss occasioned by any person acting or refraining from action as a result of the information contained herein can be accepted by this firm.