With its unique flavours and deep-rooted dedication to sustainability, Nc'nean is not your typical distillery.
Founded by Annabel Thomas, Nc'nean is an independent organic whisky distillery built on her family farm in Drimnin, Morvern. As Annabel says, "You can't really be on the West Coast of Scotland and not think about whisky" – but Nc'nean is forging a new path in this traditional industry.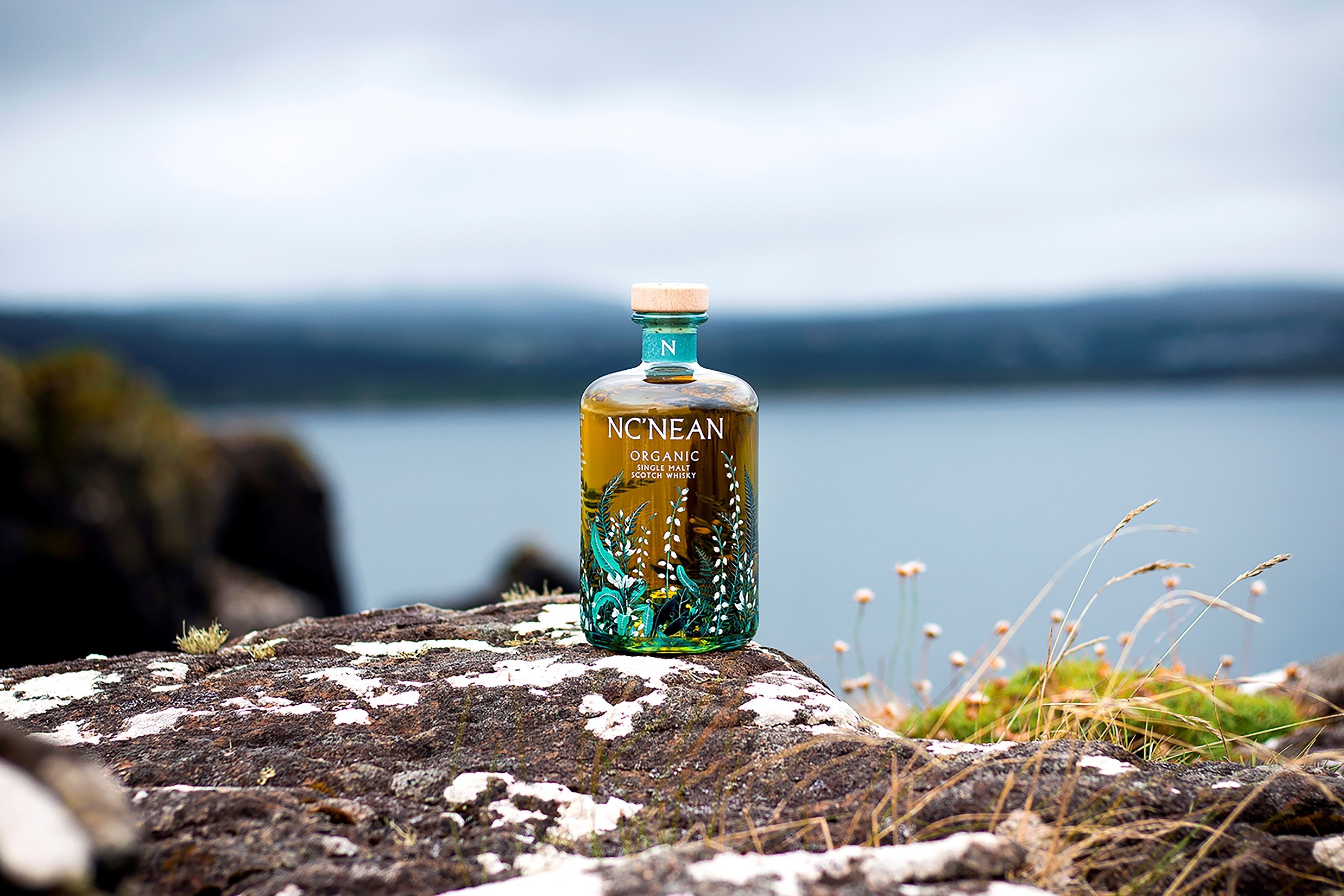 "I would consider it incumbent on any new or modern business to have sustainability at its heart."
Sustainability has always been a passion of Annabel's, and Nc'nean was born of a drive to create great spirits in an environmentally-friendly way.
The distilling process itself is bound by strict Scotch whisky production rules, but Nc'nean uses a biomass boiler as a renewable energy source, replanting any trees consumed for fuel.
The distillery's organic barley is Scottish-grown, and the distilling 'waste' products of draff and pot ale are put to good use as feed and fertiliser on the farm. Nc'nean's glass bottles are manufactured from 100% recycled materials, and the business diverts 99.97% of its waste from landfill.
Its green approach earned Nc'nean certification as a net zero distillery: the few carbon emissions it produces are less than the amount it removes from the atmosphere. This also played a key role in its B-Corp certification.
Nc'nean's sustainability mission also extends further than environmental considerations. "Creating long-term, skilled, sustainable jobs in Drimnin, an area where there are not many jobs, is also really important to us" explains Annabel.
The team now numbers 18, with 10 based on-site. This includes the distillers pioneering Nc'nean's unique approach to flavour; experimenting with botanicals, casks, and unusual yeasts, such as rum yeast and wine yeast, to create an adventurous range of spirits and whiskies.
The power of perseverance
A lot has been achieved in the 10 years since Annabel started fundraising to build the distillery from the ground up. The first £150,000 was raised through the Seed Enterprise Investment Scheme (SEIS). Two tough years then followed during which the team approached over 800 investors. Perseverance won out, however, and Annabel raised £5m through 45 investors and grants from the Food Processing Marketing and Cooperation (FPMC) Scheme and Highlands & Islands Enterprise.
Firm foundations
The distillery build started in 2015 and finished in 2017. During this start-up phase, Nc'nean required accounting and tax support. The business also chose to go above and beyond typical corporate procedures by undertaking annual audits, providing maximum reassurance to its investors from the outset.
Nc'nean chose Johnston Carmichael as its trusted adviser. Annabel had previously met Johnston Carmichael's Head of Food & Drink, Adam Hardie, and the firm's expertise in the Food & Drink sector was a key determinant. "Distilleries can be complex, so knowing that JC had significant experience in that area and would ask the right questions in the audit, as well as advise us on our niche accounting questions, was very helpful," recalls Annabel.
As Nc'nean's client relationship partner, Audit Partner Grant Roger is "a great support" and "harnesses the power of the firm" as Annabel says. Grant oversees and anticipates Nc'nean's needs, incorporating JC's specialist services as required.
Since the original distillery and warehouse build, Nc'nean has raised a further £2m – through existing investors and a successful foray into crowdfunding – and completed construction of a second warehouse and bottling facility on-site. Grant introduced our Construction & Property Incentives team to help Nc'nean claim Capital Allowances on the buildings. This maximises the tax relief available, saving valuable cash which can be reinvested into the business.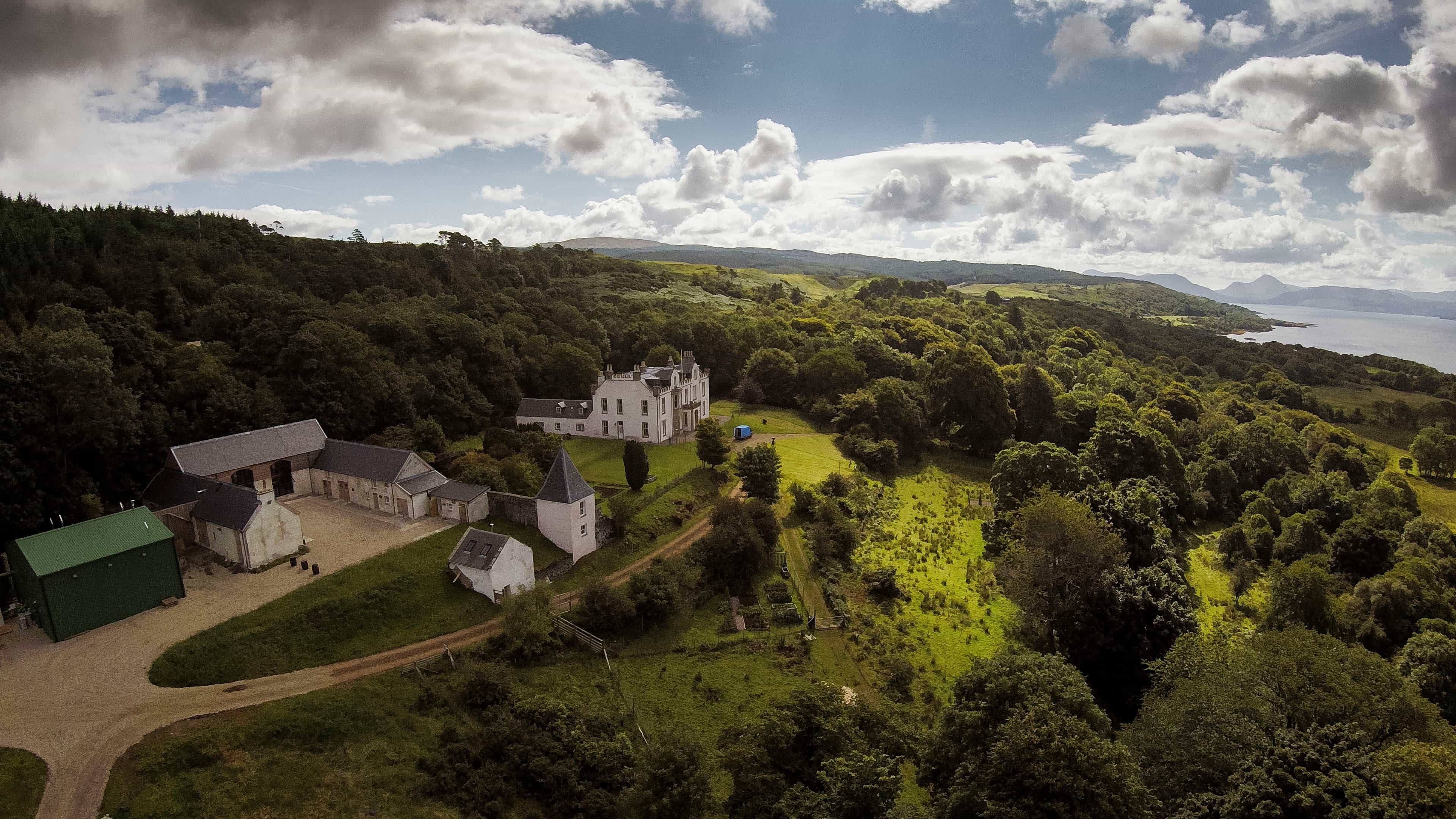 A legacy to be proud of
Nc'nean launched its first whisky in 2020 and has expanded into most European countries. On the map for 2023 is the US and Canada – famously enthusiastic markets for Scotch whisky, "but also incredibly competitive" as Annabel points out. However, as consumers around the globe increasingly favour eco-friendly credentials, Nc'nean's genuine passion for sustainability stands it in excellent stead.
For Annabel, success is not found only in sales, but in leading by example and creating a lasting impact. "If we can feel like we've moved the whole Scotch whisky industry forward faster, from a sustainability point of view, that will be a massive achievement. We're trying!"
We'll toast to that.
Our specialist Food & Drink team have the skills, insight and networks to help your business thrive. To find out more about how we can support you, get in touch with our experts.