The Corporate Insolvency and Governance Act 2020 now in effect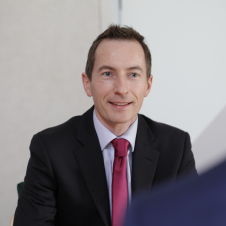 Donald McNaught
Restructuring Partner
The Corporate Insolvency and Governance Act 2020 came into force on 26 June, bringing new measures to provide extra support to businesses in financial difficulty due to COVID-19.
The biggest change in corporate insolvency law in a generation, the Act introduces measures that aim to protect businesses which are viable longer term, by recognising that for many businesses, a period of breathing space is required.
For business owners the Act introduces a number of supportive measures to help them navigate through this challenging time including:
A new 20 business-day moratorium, which can be extended, to give company directors breathing space from creditors while they seek a rescue and come up with a viable plan
Suppliers are prevented from ceasing supply or asking for additional payments whilst a rescue process is ongoing
A new restructuring plan for companies in financial distress
Donald McNaught, Partner Head of Restructuring at Johnston Carmichael commented: "These reforms will be valuable additions to the restructuring toolkit as we exit from lockdown. I think we will see these reforms making a positive impact to the recovery of Scottish businesses and the economy."
Richard Bathgate, Restructuring Partner within Johnston Carmichael's Aberdeen team added: "I welcome these significant reforms and can see they will greatly assist many businesses as we recover from the COVID-19 lockdown. Business owners should remember though, that the earlier you talk to a restructuring specialist the more likely it is they can help you take advantage of these new measures."
If your business is experiencing financial difficulty at the moment our Restructuring Team is on hand to help. Find out more about how we can help on our dedicated Restructuring page.