Restructuring Partner at Johnston Carmichael appointed as Chair of R3 in Scotland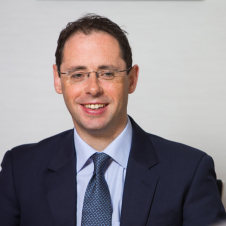 Richard Bathgate
Restructuring Partner
Richard Bathgate, Restructuring Partner at independent accountancy and business advisory firm Johnston Carmichael, has been appointed as the new Chair of the Scottish arm of insolvency and restructuring trade body R3.
Richard is a licensed insolvency practitioner and a fellow of the Association of Chartered Certified Accountants (ACCA). Based in the Aberdeen office, he joined Johnston Carmichael in 2016 from an international accountancy firm, and specialises in corporate restructuring, accelerated sales processes, independent business reviews, corporate insolvency and members' voluntary liquidations (MVLs). Working closely with management teams and stakeholders, Richard has particular expertise in the oil & gas sector, in addition to extensive experience in a number of other sectors and industries.
Prior to becoming Chair, Richard was a member of R3's Scotland Committee. R3, which was founded in 1990, is the UK-wide trade association for insolvency and restructuring professionals. The organisation aims to maintain a strong framework for its members, enabling them to support financially distressed businesses and individuals, and the UK economy.
R3 provides professional development courses to help members build on their knowledge and expertise, as well as hosting regular events and webinars to educate and bring together the insolvency and restructuring community.
The organisation also acts as a voice for its members through its efforts to promote the profession in the media, Westminster, Whitehall and Holyrood, its responses to Government consultations and policy announcements, and its policy and research work.
Richard takes over the role of Chair of R3's Scottish arm from Tim Cooper of Addleshaw Goddard and will now support the representation work R3 carries out on the insolvency and restructuring profession's behalf.
Johnston Carmichael has had strong links with R3 over many years, with Edinburgh-based Restructuring Partner Matt Henderson a former Chair of the R3's Scottish arm, and the firm's Head of Restructuring, Donald McNaught, a current fellow of R3. Johnston Carmichael's Restructuring team supports businesses and individuals all over the country, offering a comprehensive range of services including turnaround management, corporate simplification, contractor MVLs, corporate insolvency and personal debt advice.
Richard said: "I'm thrilled to be taking over as Chair of R3 in Scotland. The Association has offered valuable support to the insolvency and restructuring profession, as well as insights into the major issues affecting it since I became a member and I want to continue this.
"Previous chairs have done fantastic work in bringing the Scottish insolvency and restructuring community together and with a new generation of young professionals in Scotland coming through, I'm keen that they and our more experienced members and restructuring community take advantage of all that R3 has to offer – whether that's technical support, training, or networking opportunities.
Richard added:
The past two years have undoubtedly been one of the toughest periods in living memory for Scottish businesses, but it's the ones who sought early advice who have had the best chance of survival. Any business experiencing signs of financial distress – such as problems paying staff or suppliers, concerns about cashflow, or rising stock levels – should seek early advice from an R3 member so they have access to the full range of potential restructuring options available to them and more time to take a decision about their next steps.