When it comes to financial due diligence, our Corporate Finance team can provide you with peace of mind.
Whether you are looking to evaluate the financial performance of a company before making an acquisition, or assess the future potential of a business prior to investment, our experts are on hand to advise you.
We'll provide you with reports which are robust, deliver the detail you need and address your concerns about any potential risk factors.
From analysis of financial records and reviews of forecasts to tax and vendor due diligence, our experienced team have the expertise across all the key decision areas.
For more information, please contact one of our expert advisers.
Recent transactions


Financial due diligence undertaken on behalf of Shepherd Chartered Surveyors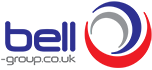 Financial due diligence undertaken on behalf of Bell Group UK


Acquisition of a controlling stake in PX Group Ltd by

Financial due diligence undertaken on behalf of Blue Water Energy LLP by