Standing in your shoes - Ewen Fleming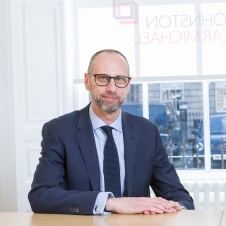 Ewen Fleming
London Office Head & Financial Services Partner
At Johnston Carmichael our people are our biggest asset and building expert teams of sharp minds who are creative and inspiring individuals helps us to achieve our goals. Understanding the strengths and personalities of our people enables us to carve out fulfilling careers for them and outstanding results for our clients.
We caught up for a coffee with Ewen Fleming to chat about his experience to date, career highlights and why business consulting can be like pulling a rabbit out of a hat!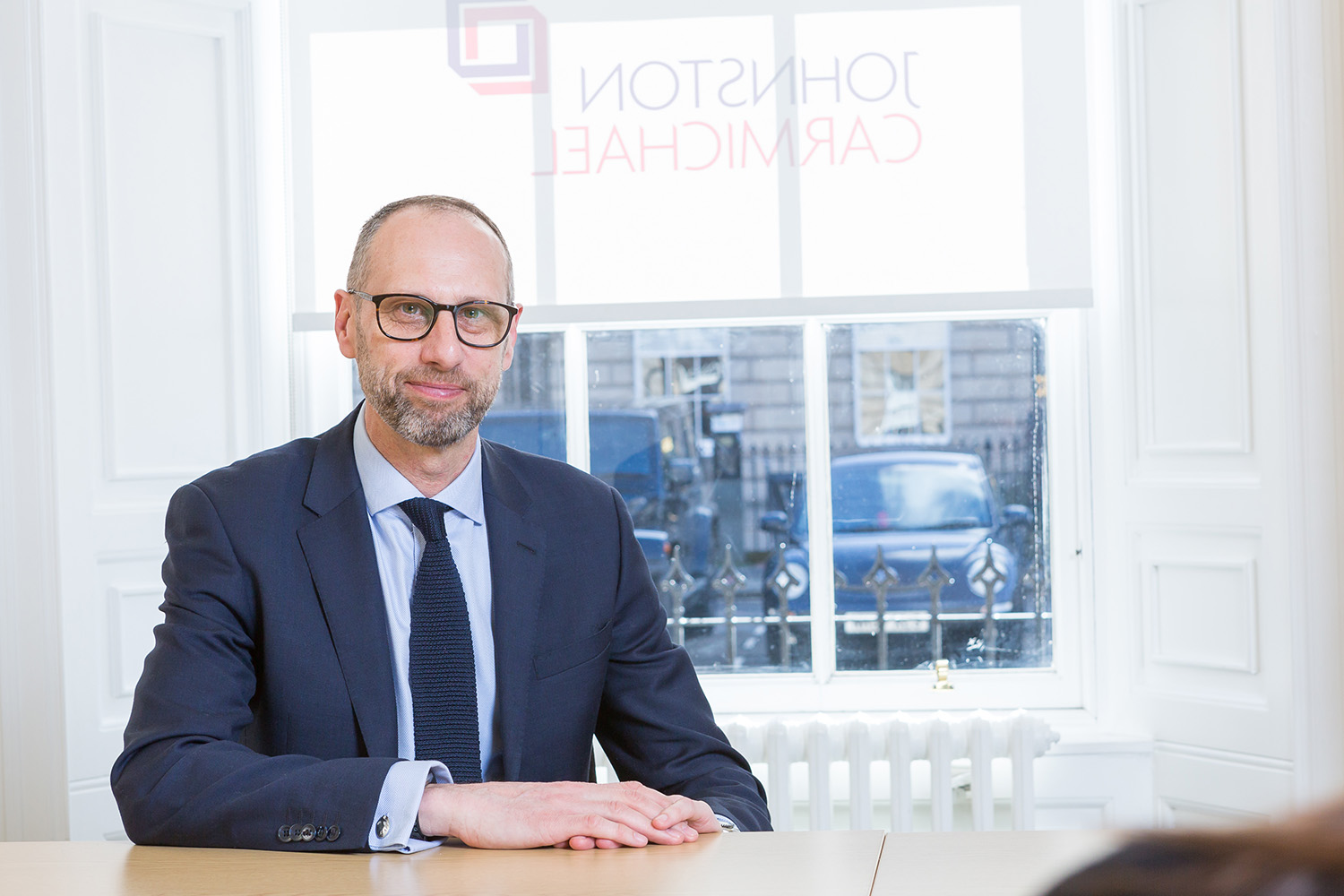 Name: Ewen Fleming
Role: Partner - Financial Services Advisory
Location: Edinburgh and London
Tell us a bit about your role and what you do for businesses.
Using my deep knowledge of their market and competitors, I reframe their challenges and opportunities and inject fresh ideas into their thinking and then work with them to translate these ideas into practical, sustainable solutions.
I look to transform or improve how my clients work and the results they achieve whilst upskilling their people by transferring and building skills and knowledge.
What do you think are the biggest challenges and opportunities for your clients at the moment?
The Financial Services market is facing constant change and the ecosystems in which they operate are becoming more complex (e.g. changing consumer behaviour and needs, technology environment, international markets, margin & cost pressure).
Additionally, they are still grappling to restore public confidence in the sector post the financial crisis of 2007-2010. There is much we can help them with!
I love helping clients find improvements to future-proof their business.
What do you enjoy the most about your job?
I love helping clients find improvements and to future-proof their business. The analogy I use, perhaps too often, is that a business consulting engagement is like pulling a rabbit out of the hat. At the outset you don't know what shape, size or colour the rabbit is, yet you are confident that you have a methodology or methodologies to fully understand the problem and determine the answer(s) & 'pull the right rabbit out the hat' for that client.
You joined the JC team in March, what attracted you to Johnston Carmichael?
The firm's values and the absolute commitment to live them with integrity and courage. I am excited about the opportunity the firm has to grow and I enjoy being part of making that a reality.
We're a sociable bunch at JC and on top of that, I really like that we often socialise with purpose.
How have you settled into life at JC?
The team are brilliant, the people really make it. We're a sociable bunch at JC and on top of that, I really like that we often socialise with purpose. There's a strong CSR theme to many of the social events like the Kiltwalk and the recent charity cycle to raise funds for The Doddie'5 Foundation (our local office charity). A team of us took part in the cycle completing a mixture of the 22, 60 and 93 mile challenges.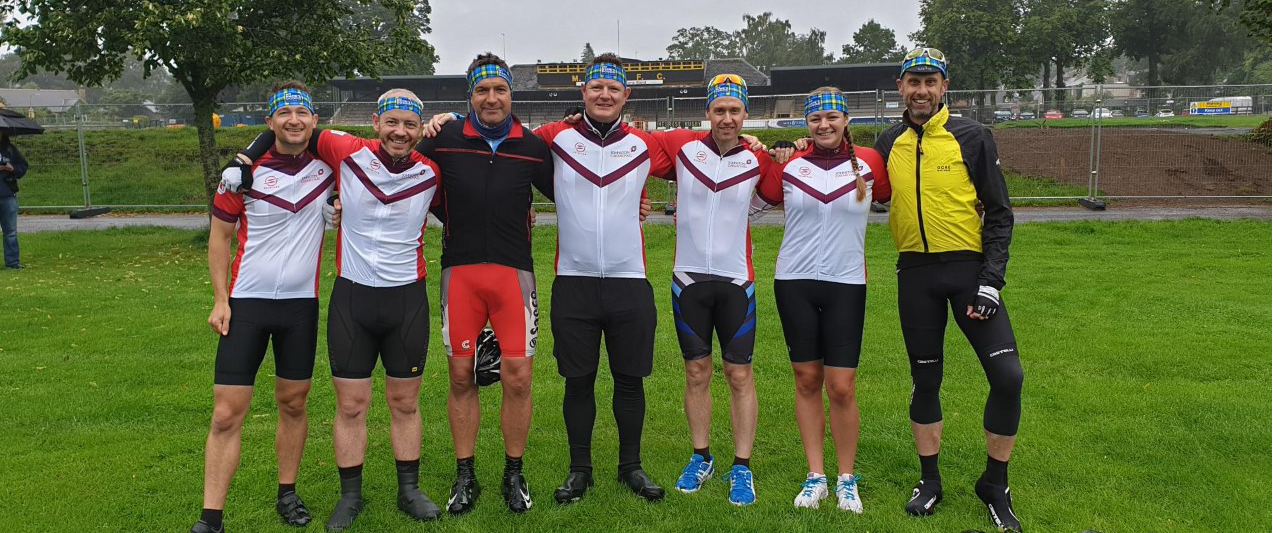 My latest challenge was the Edinburgh Kiltwalk back in September, I walked with 27 others from the JC team, tackling the Mighty Stride - 24 miles from Holyrood Park to Murrayfield - and was lucky enough to experience 4 seasons in one day!
There are lots of opportunities to give back while getting to know your teammates, which is great when you've just joined the team!
What is your career highlight to date?
I have been very fortunate to have undertaken lots of interesting roles in my career that has spanned banking and professional services.
If I must flag one highlight it would be working at Northern Rock as a consultant throughout 2009 on what was coined as the split of the good bank from the bad bank. It is memorable to me as it was my first Financial Services engagement as a consultant, and it helped me recognise that my skills and experience acquired in the banking sector were transferable, made a difference and were in demand.
What keeps you busy outside of work?
I am a keen, most people would say obsessive, cyclist and I love a project to build up a new bike. I currently have nine bikes with a plan formulating to build another!
I enjoy spending time with my family with a spot of photography, gardening and reading thrown in.
I am also on the Management Committee of Shelter Scotland and passionate about how we ensure everyone has access to a warm & secure home.
If you weren't doing the job you are, what would you be?
Maybe a Chief Operating Officer for a challenger bank or perhaps a business mentor.
Handy links: