Preparing for Brexit – applications for settled status now open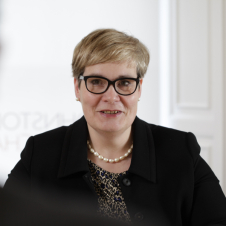 Susie Walker
Partner and Head of Tax
The UK Government has now opened its EU Settlement Scheme, which will open fully by 30 March 2019. The deadline for applying will be 30 June 2021, or until 31 December 2020 if the UK leaves the EU without a deal.
If you're an EU citizen or a family member of an EU citizen, you'll usually need to apply if you want to stay in the UK post Brexit and the transition period that follows. This includes if you're married to a British citizen. Broadly, you will need to provide proof that you have five years' continuous residence in the UK to be eligible for settled status. To meet this requirement, you'll usually need to have lived in the UK for at least six months in any 12-month period for five years in a row. You'll need to provide proof of this when you apply.
If you have not lived in the UK for a continuous five-year period you may be eligible for pre-settled status.
You do not need to apply if:
you're an Irish citizen
you have indefinite leave to enter the UK
you have indefinite leave to remain in the UK
Your family members from outside either the UK or Ireland will still need to apply even if you do not need to.
You can still apply if you have indefinite leave to remain or enter and want to swap it for settled status.
The fee was set to £65 if you're 16 or over and £32.50 if you're under 16, however it was announced this afternoon (Monday 21 August) that this fee would be scrapped. More on this on the BBC news website.
​Full details and how to apply can be found on the UK Government website.