Outsourcing credit control support services – what are the benefits?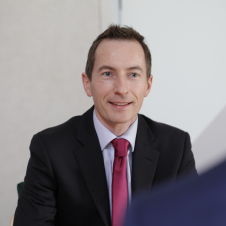 Donald McNaught
Restructuring Partner
Providing credit for your customers is a great way to increase customer sales but if you fail to have a sound system in place for collecting the debt, your company's cash flow will suffer.
Having a strong credit control policy in place which includes invoicing and collecting payment in a timely manner is essential.
To give you more time to concentrate on the day to day running of your business, you may want to consider outsourcing your credit control service.
How does this work?
Credit control companies can usually offer a partial or full service offering. Which you pick depends on your resource restraints and budget. Partial credit control can mean assistance with any stubborn debts whereas full credit control outsourcing can involve the company managing the whole collection cycle on your behalf – phone calls, letters and statements.
Additional credit control services
Additional services tailored to your business' needs can be useful. Some companies provide training for your team, some provide a full review of your existing credit control function and identify any possible efficiencies.
Got a question?
If you've got any queries, please get in touch. The team at Johnston Carmichael help you create sound credit control process as well as recommending an approved list of suppliers for helping you deliver this. Get in touch with me for an initial chat.