How can my business improve its credit control procedures?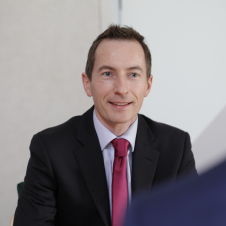 Donald McNaught
Restructuring Partner
The essence of credit control is ensuring credit is given to customers who are able to pay and that customers pay on time.
If customer credit is a payment option your business offers, having a sound credit control procedure in place is essential to ensure a good cash flow for your business. The process of avoiding late payments and bad debts starts as soon as an order is placed.

So, what are the key stages to consider in creating a credit control procedure?
Customer engagement
Any contractual relationship relies on robust terms of engagement. Make sure these are reviewed regularly and communicated to customers. If you supply goods, make sure you have an 'all monies' retention of title clause so you can recover your goods in the event of non payment.
Have a clear procedure in place
Having a plan in place which deals with when the order is placed until the invoice payment is received is a good starting point. Introducing your accounts team to the agreed plan is essential as well as offering training to ensure all stages and timings are stuck to.
Typical stages in the plan can range from invoicing the day the order is delivered to courtesy calls or letters reminding the customer of their payment due. If the invoice is not be paid within a reasonable time period you should then consider passing the debt to a specialist commercial debt collection company.
Consider separating the credit control role from any business development roles to avoid conflict. Customers will respect an efficient and well run supplier even when they are being chased hard for payment!
Who is your customer?
It's important to know your customer before committing to offering credit terms. The first step is therefore to obtain all the necessary business information, including their full trading name, legal status, registration number and address. Beware of associated companies and make sure the person you are dealing with is properly authorised.

Next, it's a good idea to approach a credit expert to check the risk posed by engaging with this customer. Online checks can be completed quickly and efficiently online. This is an important process to undertake before taking on a large customer order where a potential late payment could have a major impact on cash flow.
Where a customer has only started trading through a limited company, consider obtaining a personal guarantee.
Setup a stop list
For those customers that persistently pay late or have a poor credit rating it's a good idea to consider creating a 'stop list' to ensure diligence when you sell to these customers in the future. Usually what this means is that businesses on the stop list should not be supplied with any further services or good until outstanding debts have been settled. It's an idea to refer to these lists regularly to ensure you protect your business' cash flow from potential bad debtors in the future.
Got a question?
If you've got any queries, please get in touch. The pointers above are just a start in considering the best credit control process for your own unique business. The team at Johnston Carmichael can help you review your credit control. Get in touch with me for an initial chat.