On the ninth day of Christmas…tips on selling your business and retiring as you've always planned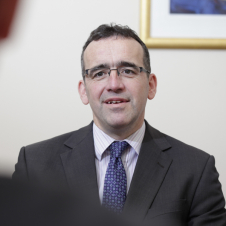 Andrew Ewing
Corporate Finance Partner
As another year comes to a close, you may be starting to think about what you would like to achieve for you and your business in 2017.
When you manage your own business, it's hard to give up the reins, but if you've always planned on selling your business and retiring, do you know how to prepare?
I've shared my three top tips on how to prepare your business to ensure you're in the best shape for that sale.
Planning and preparation takes time
Business owners considering a sale should give themselves at least two years to get their company in good shape to maximise the value. More often than not, business owners are too concerned on doing a deal quickly with the ultimate result that values are eroded once an agreement is struck, when problems are uncovered that could have been fixed before discussions began, with a buyer.
I would advise owners to start planning at least two years in advance to provide time to prepare the business properly.
Know the value of your external relationships
In my experience, senior executives regularly underestimate the value of their external relationships, which could be lost to the business post-acquisition if appropriate transition plans are not put in place for the new ownership team.
Consider your tangible assets
Any property held by the business but intended for use as personal assets, for example as a pension pot, should be considered prior to any deal negotiations so as not to cause unnecessary delays further down the line.
There's an understandable tendency to focus on the end result rather than the preparation – it might seem fussy or unnecessary to carry out the planning, but ultimately it's important for you as a business owner to realise appropriate value for the risks you've taken and the hard work you've committed in creating a strong business.
Like most things, preparation is the key and by committing a little time and effort at the start of the process, and thinking about it early, you can ensure a smooth transition to the new owners at an appropriate price. That's good for the future health of the company and its staff, and helps to create the sort of value most business owners want to realise from a sale.
Got a question? If you've got any queries about selling your business, get in touch with a member of our Corporate Finance team for an initial, informal chat.