On the second day of Christmas…giving the present of a Help to Buy ISA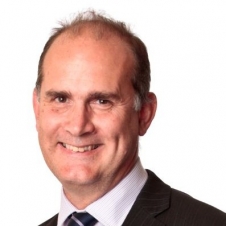 John MacLean
Client Service Support
As the festive season approaches, it's a good time to start thinking about your Christmas list. If you're anything like me however, the thought of tackling the shops at this time of year fills you with dread! Luckily, the first present on my list is one I can set up a remotely – a Help to Buy ISA for my son.
The government's launch of the Help to Buy ISA in December 2015, has given many potential first time buyers the opportunity to save up to £12,000 and to then benefit from a 25% boost from the government.
How it works
Their savings will be boosted by 25% if they have accumulated a minimum of £1,600 in their ISA and up to a maximum of £12,000, representing a bonus of between £400 and £3,000. This offer is per individual, so couples saving to buy their first home can double up and benefit from a windfall of up to £6,000.
In order to benefit from the maximum bonus of £3,000, individuals will have to save for approximately four and a half years. They can invest up to £200 per month, and start off the plan with a lump sum of £1,200.
What are the stipulations?
Contributions to the Help to Buy ISA must be made by your child or grandchild and funds must come from a bank account in their name. The Help to Buy ISA is available to individuals over the age of 16, a time where they are unlikely to be able to afford to save a lump sum of £1,200 and then £200 per month.
A help up on to the property ladder
So if you want to help their prospects of buying a property before they start earning themselves, why not open a Help to Buy ISA for them?
It is so difficult for young people today to get on to the property ladder without a deposit. Why not give them a hand and get the government to contribute as well.
Save them and yourself the difficulty of finding a lump sum when the time comes for them to purchase their first property.
That's the first present ticked off my list already!
Talk to your adviser
The above is a brief overview. As always, we recommend that professional advice is sought with your financial adviser before taking action.
Interest rates of up to 2.27% per annum can be secured from lenders (Barclays as at 07/11/2016*), however rates can fluctuate and are not guaranteed.
For eligibility and the finer detail visit;
https://www.helptobuy.gov.uk/help-to-buy-isa/who-is-eligible/
*Source http://www.moneysavingexpert.com/savings/help-to-buy-ISA
Tax treatment depends on the individual circumstances of each client and may be subject to change in future. This article if for information purposes only and should not be construed as an individual recommendation