Meet the cast: Andrew Davidson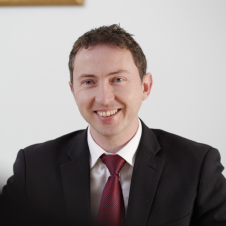 Andrew Davidson
IT Audit Senior Manager
Proud Partners of Edinburgh International Film Festival
We are very excited to be partnering with the Edinburgh International Film Festival this month, as sponsors of the In Person strand. Taking the form of interviews conducted live on stage with acclaimed names from both behind and in front of the camera, the In Person events delve behind the scenes to reveal more about the sharp minds powering the film industry.
So - what goes on behind the scenes in an accountancy firm? Who are the advisers behind the advice? It may surprise you to learn that as well as being wizards with numbers, we also have a real-life magician among our ranks…
Meet Andrew Davidson, based in our Perth office - by day a data analytics dynamo; by night a magical maestro. A mathematician turned chartered accountant, Andrew leads our data analytics service, providing levels of audit assurance which are unattainable through traditional techniques. We caught up with Andrew to find out more about his sideline in sorcery…
How long have you been practising magic? How did you get started?
I got a Mickey Mouse magic book when I was about seven which had some really basic tricks in it! It started as a real hobby around 15 years ago when I was working at Oxford University and attempting to fill my weekend time with things to do. I ended up trying "LARPing" – Live Action Role Playing. I chose to play a wizard as I could still remember a few of tricks I'd picked up as a youngster and as I practised more, I ended up performing lots of one-to-one tricks and little shows.
What do you love most about being a magician?
The reactions! I enjoy it when people have a genuine smile (or stunned expression) from seeing a good trick work. There's often an element of humour involved too, and it's been a good way to break up a more tedious or technical presentation - a quick two-minute trick wakes the crowd right back up.
You mention presentations - so are there transferrable skills between performing magic and your day job?
Absolutely. You need a similar skill set to perform tricks and to present at a conference or in front of a client, and I find that the more I do of each, the better I am at both. Confidence - or at least the appearance of confidence! - is key. No matter how well you know your material, there's always a twinge of anxiety when faced with an audience - but you can't let your nerves get the better of you so you need to manage that stress.
Another important aspect of performing magic is being able to "read the crowd"; gauging how they will react, where they will look and what is likely to catch their attention. Applied to the day job, this often helps me get a feel for when someone is not following me or (given I present a lot of data analytics!) not paying attention, and the most effective way to capture their focus again.
What's been your favourite show so far?
About six years ago I did a magic show for a charity, performing to children with ages ranging between 5 and 12. The reactions I got from them all were fantastic - especially when I did a couple of tricks which involved setting fire to cards! Children are a great audience because they don't have the scepticism that some adults have. Though of course, that does make it all the more rewarding when you do completely baffle an older audience…
What's your favourite trick to perform?
I love handing over an imaginary deck of cards to someone and asking them to shuffle. They pick a card, put it back in and shuffle again. All the time there are no physical cards; they're just waving their hands in the air in pretence. I then take out a real deck of cards and show them their card is the only one upside down in the deck. There's always a lot of fun and humour when we're shuffling imaginary cards, dropping them, fanning them out, and it's very unexpected when they see the card they were thinking of in the real deck. Even when it's been seen before it's still one that people enjoy watching or taking part in.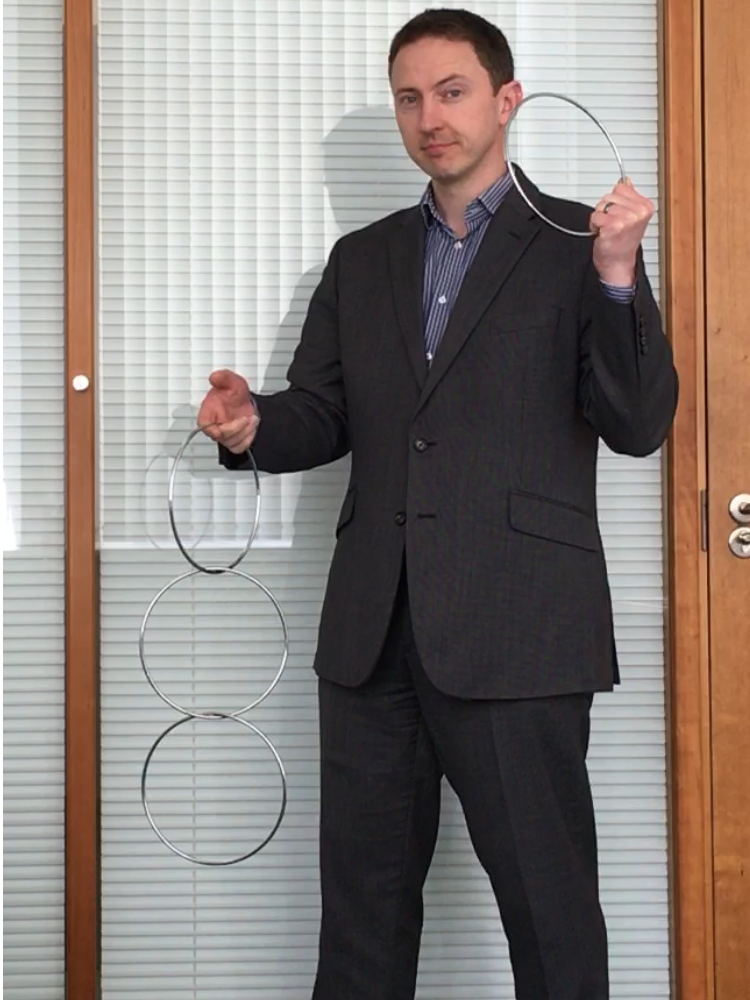 Who are your inspirations or role models in the world of magic? Do you still enjoy watching them even though you must know a lot of the secrets behind the illusions?
Some of the best magicians are people nobody's ever heard of. They're not big stars because they don't have that extensive repertoire; they just have a couple of tricks that they have really committed to and absolutely perfected. I love watching their work as well as the more famous ones like Penn and Teller. One of my favourite memories growing up was of Paul Daniels inviting Robert Maxwell (before the pension scandal) on stage with £1million and making it disappear in front of Robert Maxwell's eyes. The look on Maxwell's face was anything but happy about it – especially when it seemed Paul Daniels wasn't going to make it "re-appear"!
Sometimes you can begin to guess how a trick is done but whether or not you do, it's the way the trick is presented which is the key to entertaining. Tommy Cooper is a great example - it really doesn't matter if the trick works or not as the presentation is fantastic.
And lastly – can you reveal any magician's secrets?!
I can reveal that Paul Daniels wore a wig – even though he had hair!