Johnston Carmichael cast as In Person sponsor of Edinburgh International Film Festival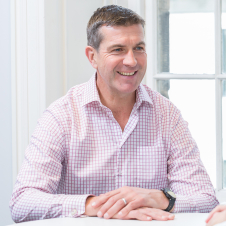 Mark Stewart
Edinburgh Office Head & Corporate Finance Partner
Scotland's largest independent accountancy and business advisory firm, Johnston Carmichael, are taking to the red carpet this year and partnering with the Edinburgh International Film Festival (EIFF).
The Edinburgh International Film Festival takes place from 19-30 June 2019, celebrating the very best in cinema from all over the world.
With a diverse programme of film premieres, exclusive screenings, special events, workshops and masterclasses, the festival attracts local and international audiences of all ages. This dual local and global appeal mirrors Johnston Carmichael's standing as a local firm with an international reach - as a member of PKF International, the firm's 11 offices in Scotland are part of a wider network of business advisers operating in 150 countries.
Johnston Carmichael are sponsoring the 'In Person' strand of the festival, a series of events featuring live interviews with a variety of names from both behind and in front of the camera. The In Person events offer a unique insight into the views and experiences of those at the forefront of the film industry, going behind the scenes to reveal more about the people who make movies what they are.
"At Johnston Carmichael we have a real focus on our people, so we are delighted to be aligned with the In Person strand of this year's festival," said Mark Stewart, Managing Partner of the Edinburgh office.
"We've been connecting businesses and communities for over 80 years, and the foundation of our firm is our team; over 750 sharp minds, who use their insight and expertise to advise individuals and businesses of all sizes across a range of sectors. We are committed to putting our clients centre stage, and we do that by investing in talented people who are dedicated to taking on the role of trusted advisers and driving success."
Another strand of the festival is the Youth programme - EIFF are keen to engage with young people who are passionate about film and have a specific schedule for 15-25 year olds, offering an array of educational masterclasses and workshops. Students interested in a career in film journalism can also apply to the festival's Student Critics Programme. Johnston Carmichael are similarly committed to developing the next generation of business advisers, with a range of support and opportunities on offer for budding accountants. As well as providing work experience for school students, the JC Futures programme was established specifically for school leavers and the firm offer a dynamic "Best of Both" approach for university students and graduates, balancing studies with work and home life.

Full details of this year's Edinburgh International Film Festival can be found on their website, where tickets for each event are also available to book.
Mark said:
This is an incredibly exciting partnership for us and one which is very much in line with our firm and our values. We're looking forward to a great couple of weeks!