Meet our Early Careers team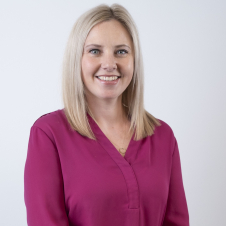 Kimberley Watson
Head of Early Careers
The right support is crucial at all stages of your career, but particularly when you're starting out, and that's where the Early Careers team at Johnston Carmichael come in.
Whether you're a university graduate, school or college leaver, or summer intern, the team is here to advise and support you every step of the way along your career at Johnston Carmichael, or as we like to call it, your "JC path". So, let's meet the team!
Aamina Riaz, Early Careers Recruitment Assistant Manager
Aamina works across all of our Early Careers vacancies to ensure we provide an excellent candidate experience from application through to offer stage, as well as supporting the firm and candidates through assessment centres and other selection processes. Aamina also works on key projects to support our continuous improvement from Early Careers recruitment and beyond. Aamina's favourite thing about working in our team is the way that we all come together to support our colleagues. Aamina is a big Lewis Capaldi fan having met him five times!
Aleksandra Wypch, Early Careers Coordinator
Aleksandra works across all Johnston Carmichael training qualifications and is the first point of call for our students, managing our busy Early Careers mailbox, and is at the other end of the phone or Teams, when they need it. She has just completed her final exams at Edinburgh Napier University, where her dissertation focused on talent management. What she particularly enjoys about working in Early Careers is the dynamic environment it offers. There's a constant flow of new knowledge and experiences, which aligns well with her desire for continuous learning. Witnessing people flourish and grow is incredibly rewarding. As you can tell, Aleksandra is always eager to try new things and this extends to outside of work too. For the last year, she has been learning to play the drums, and if that wasn't impressive enough, she even plays in a band!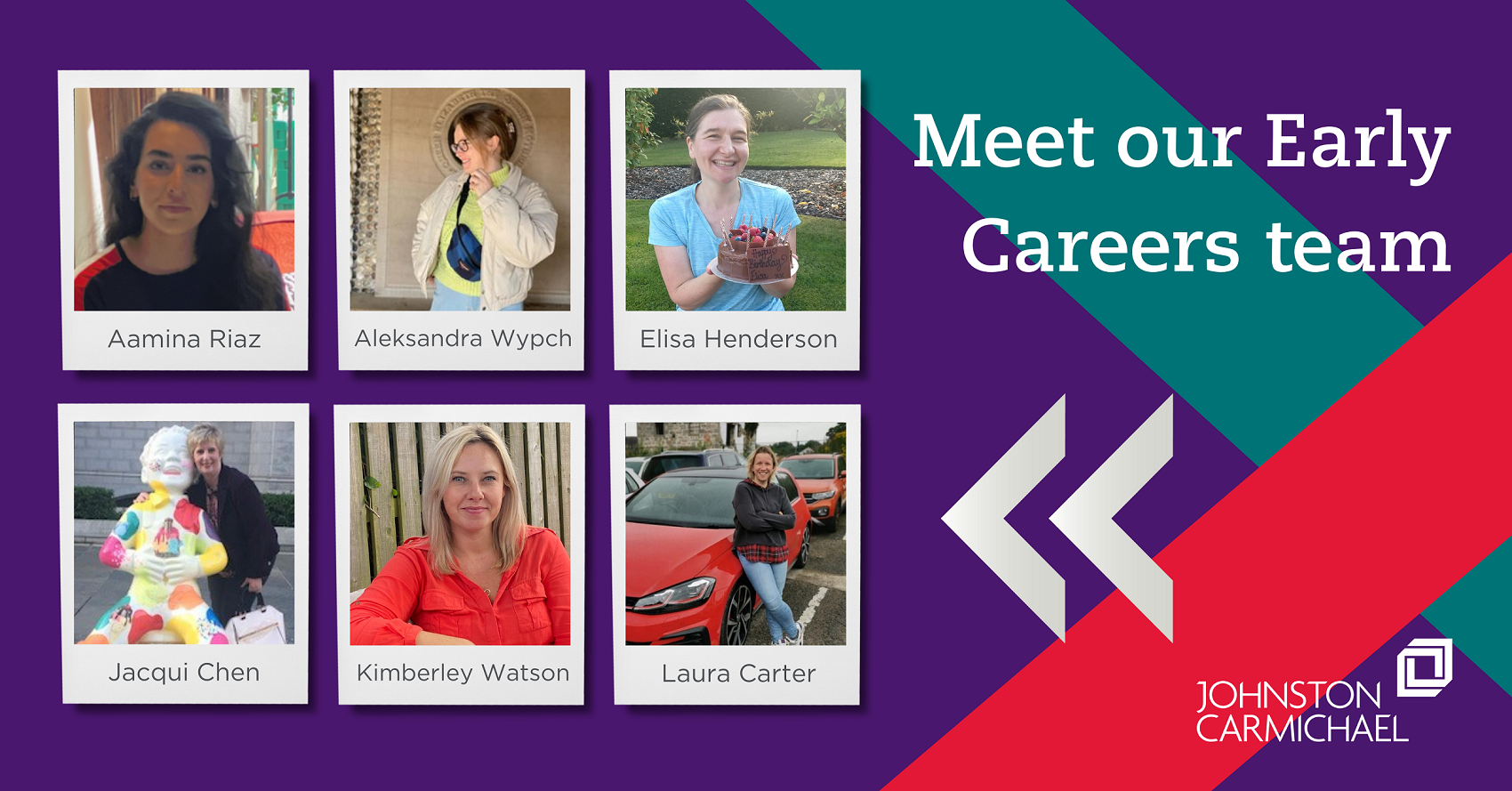 Elisa Henderson, Early Careers Pathway Manager
As a qualified accountant and experienced university lecturer, Elisa loves welcoming new people to the profession. Elisa works with schools, colleges and universities to provide insight and inspiration into life at a professional services firm, as well as managing projects to enhance the early careers experience at Johnston Carmichael. Elisa's favourite thing about working in the Early Careers team is how committed everyone is to building the best possible training experience for our people. Outside of work, she likes to spend time walking outdoors with her family and reading novels - any recommendations welcomed!
Jacqui Chen, Early Careers Coordinator
Jacqui works across all Johnston Carmichael training qualifications, answering student queries, supporting student development and welfare, and ensuring all are on a smooth training path. Our annual student induction away days are also organised by Jacqui. She ensures each and every detail is thought of, the latest firm updates are shared, and a touch of sparkle is added. Her favourite aspect about working in Early Careers at Johnston Carmichael is that it is a legacy firm, with that important family feel. Jacqui loves a good crime drama, her favourite being Line of Duty.
Laura Carter, Early Careers Senior Manager
Like Elisa, Laura is also a qualified accountant but now oversees all operations for Early Careers, ensuring all students feel supported on their qualification training journey. Laura's favourite thing about working in Early Careers (and there are many!), is that the team speak to so many people across the firm, from students, to line managers, to Partners and heads of teams. Anyone who has met Laura, knows she likes talking! Outside of work, she enjoys dancing, cycling and driving around in her dream car (a VW Golf GTI).
Kimberley Watson, Head of Early Careers
And then finally there's me, Kimberley. I'm responsible for driving the Early Careers strategy to help develop our students, not only through their training qualifications, but building our leaders of the future. My role involves everything from planning how we hire and our recruitment process, to overseeing the experience our students have within JC from day one all the way through to qualifying. The area I have always been most passionate about is designing and running programmes to develop people at the early stages of their career. My favourite thing about the team is how we all come together, with our diverse backgrounds and skills, to build the best possible experience for our people. That's so impactful. And a bit about me outside of JC, I'm married and have two young boys, Noah (9) and Finn (6) who keep me on my toes. I'm a keen yogi at heart, and at lunchtime, you'll most likely find me walking my dog around the Perthshire countryside.
Our graduate programme
So that's a bit about us and the support you will get when you join JC on one of our training qualifications. We're always looking for more sharp minds to join the team and our graduate programme is now open for applications.