Johnston Carmichael's Aberdeen team stride out for Kiltwalk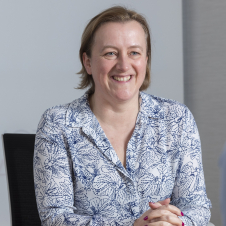 Carol James
Restructuring Senior Manager
The end of May saw a team of around 20 people from our Aberdeen office lacing up their boots to take on the Kiltwalk!
Starting in glorious sunshine but subsequently braving the wind and the rain, our Chartered Akiltants from across the north and north-east walked to raise funds for a range of important and well-deserving charities.
Among the hardy souls was Carol James, Restructuring Senior Manager.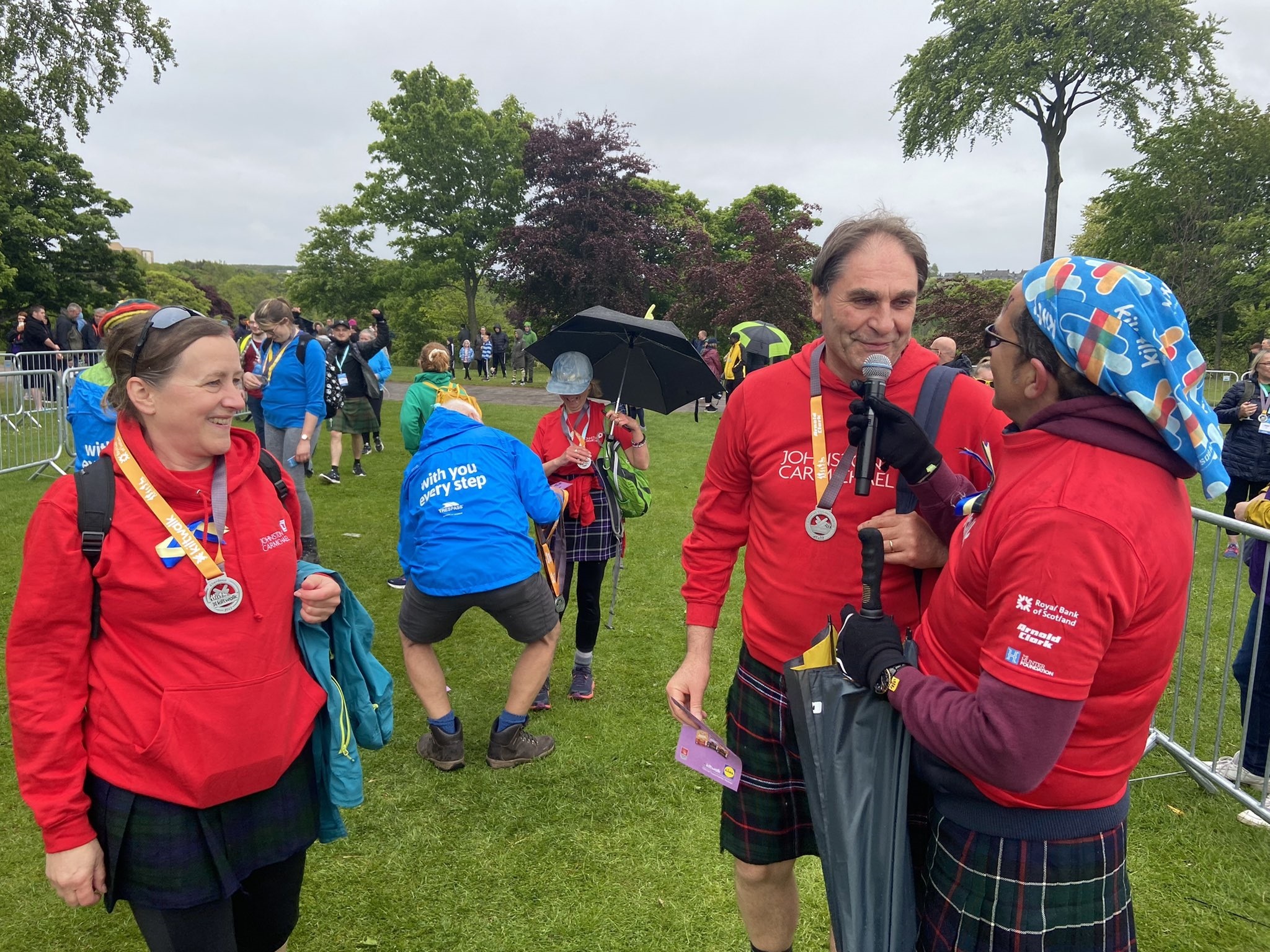 Carol (pictured on left) alongside Restructuring Partner, Gordon MacLure.
Carol, who lives in Inverness but splits her working time between the two cities, walked the 26-mile Aberdeen Mighty Stride for Mikeysline, a Highlands mental health charity founded in 2015 following the deaths of two friends, Martin Shaw and Michael Williamson, who tragically took their lives within 48 hours of each other.
Carol explains, "Mikeysline was launched to provide a very simple service – offering people in need a chance to talk to someone through text messaging. Just one quick 30-second interruption can be enough to stop someone completing a suicide. The organisation has since grown to offer a wide range of services and it has been a really successful model which is being adopted elsewhere."
Carol, an experienced hillwalker, got her fundraising off to a late start after her regular hiking companion, dog Skerray, suffered an injury - but she more than made up for it by completing the Mighty Stride and raising £193 for the charity, which will be topped up by 50% from The Hunter Foundation.
Carol added: "My main goal was to raise awareness of the charity and ensure that vulnerable people know that help is available."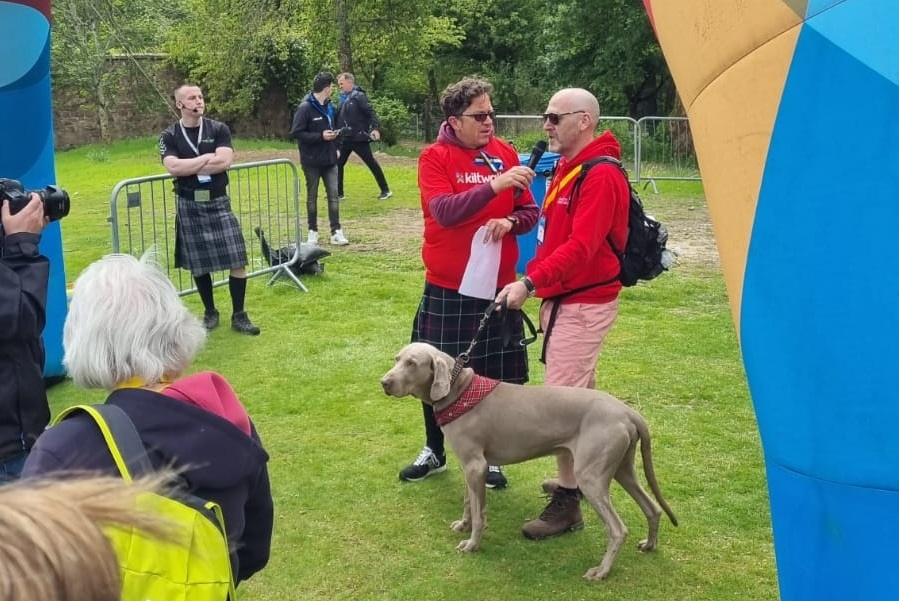 David Wilson, Partner and Aberdeen Office Head, pictured with his dog (and walking partner) Ollie.
David Wilson, Partner and Aberdeen Office Head, who completed the 15-mile Big Stroll and raised almost £600 for SSPCA, said: "I'm really proud that Johnston Carmichael is a gold sponsor of Kiltwalk and it is brilliant that we got a great team together to participate.
As part of JC's values, we talk about standing in other's shoes and there can't be a better example of how our business does this than our commitment to the Kiltwalk."
Sign up!
If you're looking to set yourself a challenge in 2022, it's not too late to get involved in the Dundee or Edinburgh walks! There are three distances to choose from, the Wee Wander, the Big Stroll and the Mighty Stride, full details can be found on the Kiltwalk website.
Put your best foot forward in 2022 and walk with us! We look forward to seeing you there!