Getting funding to grow your business – Invoice finance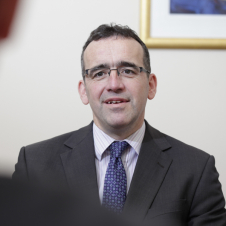 Andrew Ewing
Corporate Finance Partner
Cash can often be tied up in invoices with late payments. If you provide credit to your customers you may face delays in receiving payments which allow you to meet your own commitments.
Invoice finance is incredibly popular now, previously having had a reputation for being expensive.
How does invoice financing work?
If you are looking for ways to receive a cash injection into your business as soon as work is completed, invoice financing could be an option. In a nutshell, this is a loan based on your unpaid invoices. An invoice financer can 'advance you money secured against your unpaid invoices so you can get the money to invest back into your business quickly.
For a startup or growing business it's a useful way to improve your cash flow. The key benefit of this option is that the only security you need is your debtor book. It can take the form of invoice factoring which provides funding and collections (where the lender collects your debts) or invoice discounting which provides funding only.
What are the advantages of invoice finance?
Invoice finance can provide an immediate cash boost to your business and forces good discipline into your invoicing and collection processes. Unlike other forms of borrowing it grows with your business providing essential working capital for growing businesses where wage bills, overheads, stock purchases are going up.

Whereas a late paying customer could previously derail your payment schedule to suppliers, etc, invoice finance provides certainty of timing. The more rigorous credit collection process will also avoid those same customers from seeking to take advantage of the bank. Late paying customers do impact on your facility and may reduce the availability of funds but the impact is generally less severe.
The correct financing solution can have a substantial impact on the success of a business, giving you the funds needed to take that next step. But it's an important decision to make and professional advice should be sought to ensure you're embarking on the right path for your busines.
Got a question?
If you feel you'd benefit from some assistance reviewing your business goals and funding options, please get in touch with me or another member of the Corporate Finance team for an initial chat.