From Goodie Bags to Good Job Opportunities – making the most of career fairs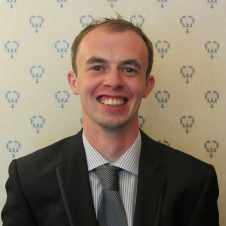 Ryan Milne
Business Advisory Assistant Manager
Johnston Carmichael believe that success in business is driven by leading our future and investing in young people. Former graduate and now fully qualified CA, Ryan Milne, gives his top tips on how to make the most of the recruitment events the JC team will be attending over the next few weeks.
It seems not that long ago since I was at the University of Dundee. From first year, I attended the annual careers fair and made sure I got my bag filled to the brim with all the brochures, pens and highlighters I could get my hands on. Every year since then I got more and more aware that this was not just the chance to get my annual stationery top-up but more that it was the opportunity to get a good job. In many cases, careers fairs and applications are your first contact with what could be your future employer therefore it's important you get it right! I hope this blog will help you to make the most of any careers fair which you will be attending soon or any applications you are going to be completing shortly.
My top five tips for getting the most out of career fairs are:
Preparation is key – Before attending any career fair; look into which employers are going, find out what they do and try to figure out which employers attract you most. When you attend the event make sure you target these stalls but keep an open mind as there may be other options you never considered.
Ask questions – Demonstrating that you have prepared for the careers fair by having some questions will impress the employer. Most companies will bring a relevant candidate whether that be someone who is (or recently was) at a similar level – use this opportunity to ask what the company is like and get a greater insight to whether the job is one which excites you.
Unique Selling Point – Take some time to consider what makes you unique from all the other individuals. Remember that employers will see a lot of people across the day so think of what makes you different from everyone else – whether that be a hobby, an award or your proudest achievement.
First impressions count – Research shows that first impressions can be established anywhere between half a second and a minute therefore make sure you have a smile on your face, practice your handshakes and have your questions pre-prepared.
Have a positive can do attitude – Having the confidence to go and speak to potential employers is not easy and only gets better with practice and experience. However, if you show and have a positive can do attitude it will help you overcome any nerves you have and will allow you to do just as well as someone who is potentially more confident than you.
Interested in a role with Johnston Carmichael? Every year we take on a number of talented young professionals within our offices around Scotland who each play a vital role in helping Johnston Carmichael grow.
Visit our Student Careers page for full details
.