What does Best of Both Mean to me?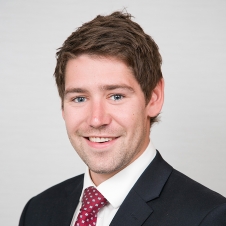 When I was nearing the end of my fourth year at university and looking ahead to starting my four year CA training contract, 'Best of Both' initially meant having the time to see the world and broaden my horizons before starting work, but looking back now, at the end of my first year, 'Best of Both' applies more widely than that…
Starting out at JC
During my third year at university I completed a summer placement Johnston Carmichael (JC). I really enjoyed my time with the firm and was thrilled when I was offered a full-time role within the Corporate Finance team. However, travelling had always been an ambition of mine, so the JC Learning & Development team suggested I take some time out between graduating and starting my contract to pursue this. So I spent a busy, but incredible, four months travelling across the states from New York to LA, stopping off in Fiji and finally rounding it off with a visit to Australia.
Working on local and international accounts
I'm currently at the end of my first year but I've already had the opportunity to work with a large variety of interesting clients, largely within the Oil & Gas sector, a sector of particular interest to me.
The client work I have been involved in has been wide ranging but highlights include modelling for a new multi-million pound housing development, valuation work for a growing and up-and-coming brewery and fundraising work for a leading oatmeal producer.
Secondments – experiencing different departments and learning key skills
As well as working within the Corporate Finance team I got the opportunity to get a practical insight into the work of the General Practice team with a 4-month secondment. The majority of Corporate Finance is dealing with large figures usually rounding to the nearest thousand so my time in accounts was a great way to brush up on debits and credits but also gave me an appreciation of how annual accounts were prepared, which has come in handy.
Study and work balance
But most of all, I would say 'Best of Both' is the ability to balance my work with my study. In fact, this was one of the main things that initially attracted me to JC, coupled with the high exam success rate, it seemed like a fantastic firm to pursue my CA qualification. Studying and exams are a large part of life as a JC CA Student and the Learning & Development team are on hand to support you at each step to help you achieve success.
Want to know more? We keep the Student Recruitment section on the website update with all the deadline dates and information on applying.
Good luck!